Our Dental Philosophy
Exceptional Care,
Designed Around You
At Salvaggio Dentistry, our goal is to make taking care of you and your family's smiles as easy and affordable as possible. We offer a truly comprehensive array of services under one roof, and finding a convenient appointment time will always be nice and simple. Whenever you need us, we'll be there!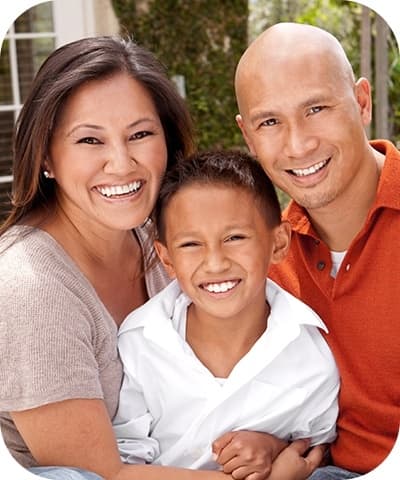 Meet Our Dental Professionals
Committed to Their Craft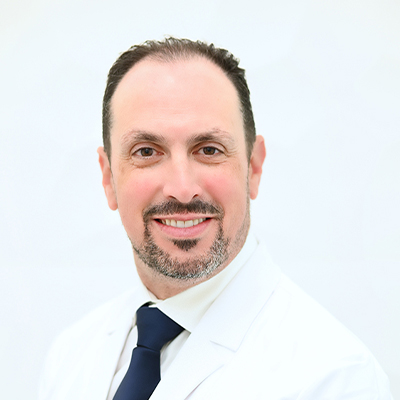 Our dentists near you each share an enduring commitment to continuing education because, in their eyes, a dentist should always be learning and refining their skills. This enables them to offer a variety of services – including in-house dental implant placement – using the very latest techniques, tools, and materials with complete expertise, guaranteeing not only a healthy smile but a comfortable experience as well. They can't wait to get to know you and your family and show you the very best that modern-day dentistry has to offer!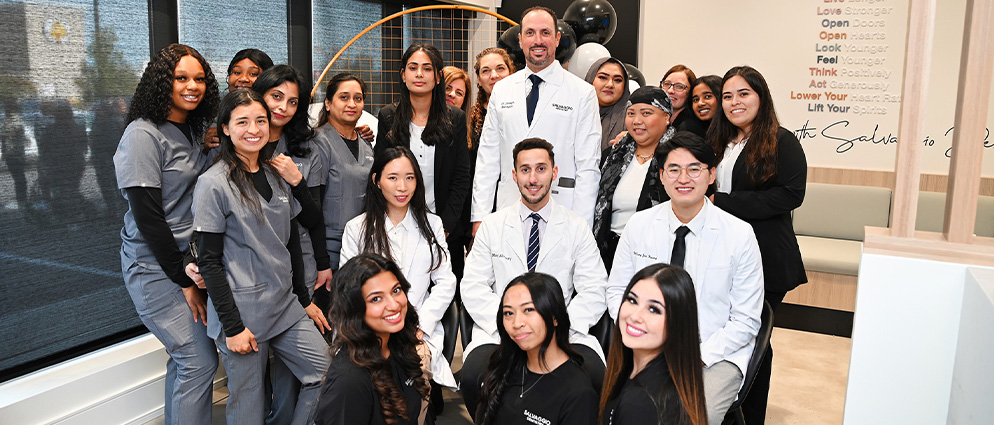 A Kind & Caring Dental Team
Here to Help You Smile
Behind our team's friendly faces are years of dental experience and advanced training, they are all committed to the same goal: making sure your appointments run as smoothly as possible, no matter if you're getting a filling or porcelain veneers. From check-in to checkout, they'll be around you ready to answer every question and meet every need.
Truly Comprehensive Dentistry
At One Convenient Location
Our patients have the unique opportunity to get absolutely everything they and their family need at a single nearby dental office. Here, whether you're hoping to maintain your teeth, repair dental damage with a restoration, or enhance your smile, you can trust we'll have the services and expertise you're looking for. We're also happy to treat patients of all ages, so it's easy to schedule appointments for both you and your children to help you save time and money.
How can we help you?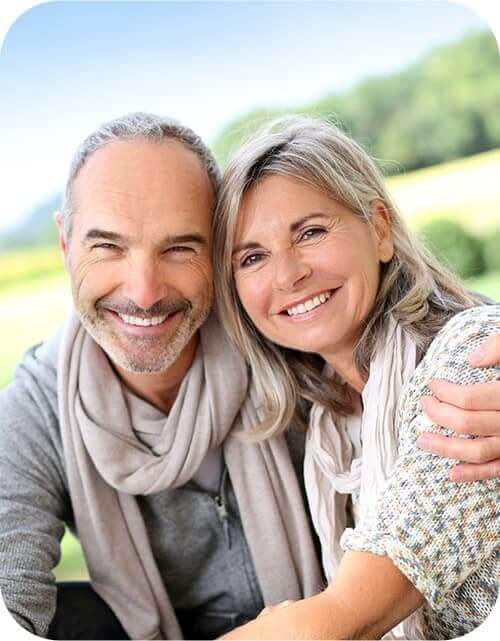 WE ACCEPT DENTAL INSURANCE
TO HELP YOU SAVE MONEY
Whether you have a sudden dental emergency to take care of, are undergoing surgery to receive dental implants, or simply want to enhance your smile, you're likely to have concerns about the cost. We know how many families rely on insurance to pay for dental care, which is why we're happy to accept most major providers. Also, we offer virtual consultations that are not only affordable, but also help you get the answers you need about your dental care without you needing to leave your house.
Giving Back to our Community
We Love Brampton
We just love helping Brampton smile, but we also understand that not everyone is able to afford routine dental care. That's why Salvaggio Dentistry hosts a day every year where we provide free dental services through our community outreach program. It's our way of trying to make our home a better place for everyone.
Get Involved

with Us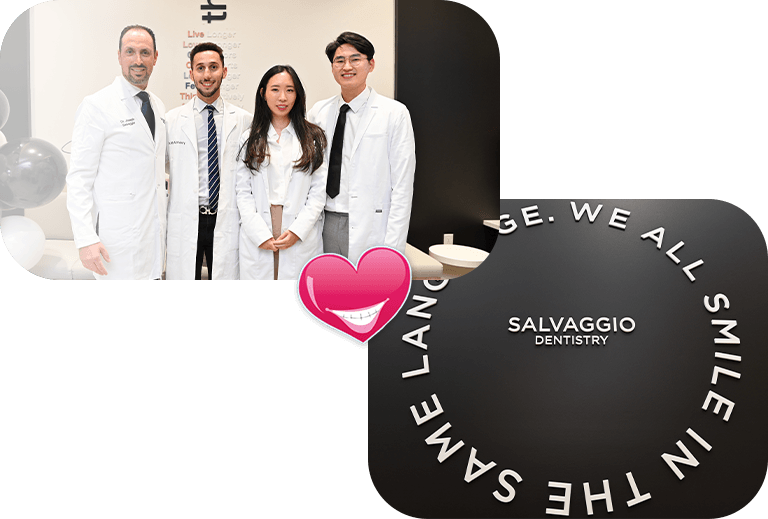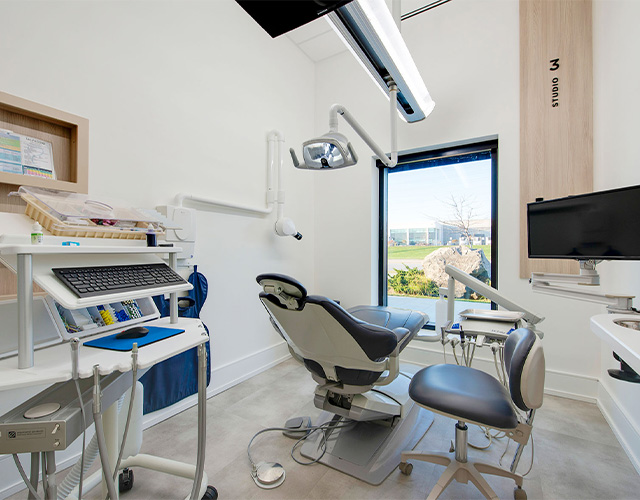 Your Comfort is
Our Priority
Our dental office is filled with dentistry technology and comfort amenities that make dental care a relaxing and stress-free experience for patients in your area.
View

Our Comfort Menu
Dedicated to Addressing Your Common Concerns
Whether it's your first dental visit in a while or you've been coming to our office for years, we understand that you may have questions about your future dental care. Our team is always here to help but we've also included a list of the most common questions we've been asked below and answered them for your convenience.
How do I get emergency dental care?
When you're in need of emergency dental treatment, start by calling our practice so you can speak with one of our team members. Keep in mind that if you believe that your emergency is life-threatening (such as an oral infection that's interfering with breathing), call 911 immediately. While hospitals are best equipped to handle life-threatening issues, they are not usually equipped to handle dental emergencies. That means you'll still need to visit our office in order to get the proper treatment. At Salvaggio Dentistry, we do everything possible to see you the same day. Not only are we open early and late most days, but we're also open on Saturday. Don't wait to call as chances are if you're dealing with a dental emergency, there's a larger underlying problem present.
What do you do if you can't afford a dentist?
Prevention is key within dentistry, which is why routine treatments like exams and cleanings often offer a higher value if you complete them every six months, rather than when you think you need them. With dental insurance, you can make your dental care affordable and predictable. However, those who do not have dental insurance should consider talking to their healthcare provider to see if they are eligible for Medicaid or Medicare dental benefits. Salvaggio Dentistry is happy to participate in a Free Dentistry Day once a year to help those living in Brampton and beyond complete their necessary treatments. We work hard to make our dental fees affordable for families and individuals alike.
How can I make a same-day appointment with a dentist?
If you want to increase your chances of getting seen the same day, you're going to want to call us directly. While it can be more convenient to send an email, you won't get an answer as quickly as you'd like in most cases. Furthermore, calling us gives you an opportunity to learn more about your situation before you arrive. To accommodate same-day emergency appointments, we're happy to always have an operatory open and available so you can get seen more efficiently. During a same-day visit, we always take the time to assess your condition, remove any and all discomfort, and eventually finalize a plan for any additional treatments. In some cases, we can even perform a tooth extraction or root canal therapy the same day depending on your condition.
How do I find the best place to get dental work done?
There's nothing more important than first determining what dental service it is you are looking for. When you know what's most important to you, choosing a dentist becomes much easier. For example, it could mean finding a dentist that accepts dental insurance, offers reasonable dental fees, is close to your home or workplace, or provides the best professional credentials possible. It's also worth noting if their office hours as well as their safety and cleanliness measures meet your standards. When researching, ask yourself if they provide the dental treatments you want and whether they can prove their ability to provide these services (particularly cosmetic services.) It also helps to review the practice's online reviews, doctor and staff bios, and photos of patients who have received treatments.
VISIT US TODAY
We're looking forward to seeing you and your family on the day of your appointment. Our office is located at 9025 Airport Road #2 in Brampton. If you're taking Queen Street East heading southwest, you'll pass the Honda and Toyota dealers before you get to our office. Alternatively, you can take Airport Road heading northwest; turn right at the first opportunity once you pass the Queen bus stop right in front of the Pizza Hut.