Smile Makeover – Brampton, ON
Transform Your Smile into the One You've Dreamed Of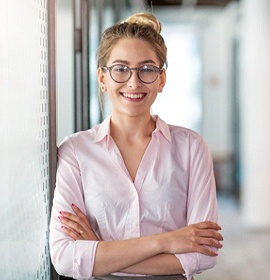 Wish your teeth were whiter? Want to address an unsightly chip? Ready to address misalignment? Don't worry – your smile goals aren't out of reach. Our cosmetic dentists in Brampton love using their training and talent to brighten, straighten, and otherwise transform smiles. Plus, with smile makeovers, we can address both the look and function of your teeth, resulting in a smile that's as healthy as it is beautiful.
Why Choose Salvaggio Dentistry for a Smile Makeover?
Complimentary Consultations
Team of Exceptional Dentists
Convenient Appointment Times
How Does a Smile Makeover Work?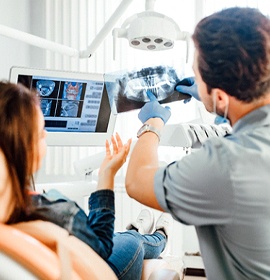 Since each smile makeover is 100% customized to each patient, the process looks a little different for everyone. Regardless, the first step is always to schedule an initial consultation. During this visit, our team will get to know you, conduct a dental exam, and learn all about your smile goals. With this information in mind, we can make treatment recommendations, starting with any restorative work that needs to be done. Once your new smile has a healthy base, we can enhance its appearance, making it brighter, straighter, and more balanced.
The Benefits of Getting a Smile Makeover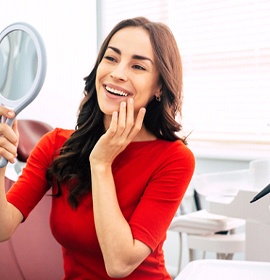 Investing in a smile makeover won't just boost your confidence, it will also:
Improve dental function
Enhance your oral health
Enjoy long-lasting results
Streamline your treatment
Create a more youthful appearance
Understanding the Cost of a Smile Makeover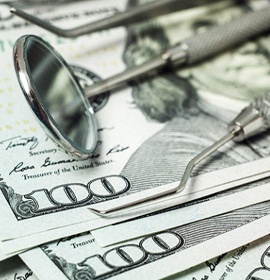 As previously mentioned, the smile makeover process varies from patient to patient. For this reason, the cost varies as well. Therefore, it's difficult to pinpoint an exact price without scheduling an initial consultation. During that appointment, we will review the factors that will impact the cost, like how many treatments are needed. After this, we will help you navigate the financial aspect of your care to ensure understanding the cost isn't stressful in any way.
Our team would love to make your smile one of your favorite features. To schedule a consultation to discuss a smile makeover more in-depth, get in touch with our team!