Preventive Dentistry – Brampton, ON
Protecting Brampton's Beautiful Smiles
At Salvaggio Dentistry, we're all about making our patients' lives easier. Rather than just fixing problems as they develop, our team takes a proactive approach to dental care that mainly focuses on prevention. With the services detailed below, we're able to catch and treat issues before they can cause any real headaches, and we can stop many from occurring in the first place! By coming to see us at least twice a year, we can give you and your loved ones gorgeous, healthy smiles that never need a second thought. To schedule your own or your child's next appointment, give us a call today.
Why Choose Salvaggio Dentistry for Preventive Dentistry?
Ready to treat adults & children under one roof
Open early, late, & on Saturdays
FREE consultations
Dental Checkups & Teeth Cleanings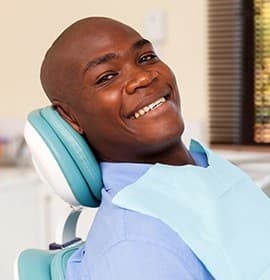 Dental checkups and cleanings give our team the chance to keep a close eye on your dental health so common problems like cavities and gum disease can be taken care of as soon as possible, preserving your teeth and dental health for years to come. Our hygienists will also be able to remove any harmful plaque buildup on your teeth, which is the root cause of decay. This will not only lower your risk of developing cavities, but they'll polish your teeth to a beautiful porcelain finish as well!
Nightguards for Bruxism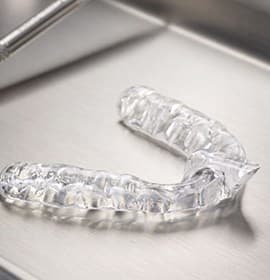 Sleep is supposed to be when the body and mind recover, but for people with bruxism, it can also lead to dental damage due to unconscious teeth grinding. Constant pressure caused by clenching the jaw can easily wear down and even break teeth and dental restorations alike, leading to pain both in the mouth and throughout the head. However, a simple nightguard can prevent this from happening. It is a small oral appliance that prevents the teeth from coming together, allowing a patient to rest easy.
Mouthguards/ Sportsguards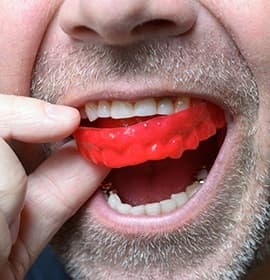 Whether you're on the ice or the field, dental injuries are extremely common in sports, contact or otherwise! To keep your teeth safe from unexpected impacts due to other players or flying equipment, we can provide you with a custom-made mouthguard. Unlike the bulky, one-size-fits-all appliances you'll find at the store, our guards are designed specifically for each patient's unique teeth, leading to more comfort and better protection at the same time.
Oral Cancer Screenings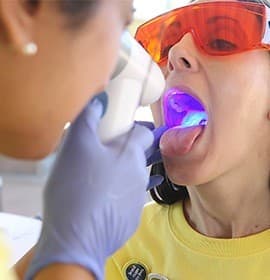 Oral cancer is actually very treatable if it's detected early, but the initial symptoms are so subtle that most patients don't notice anything until it's already too late. To make sure this never happens to you or a loved one, we perform regular oral cancer screenings. We examine the mouth looking for any cancerous or precancerous sores or growths, and if we find something, we can help a patient get the treatment they need right away.
Learn More About Oral Cancer Screenings
Fluoride Treatments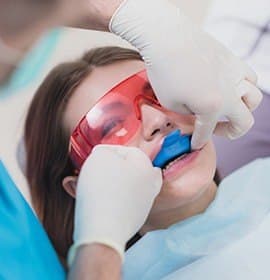 One of the most important things we do here at Salvaggio Dentistry is helping people avoid cavities, and fluoride plays a big part in that. Found in most oral healthcare products, this mineral actually strengthens the enamel and makes it more resistant to decay upon contact. Because of this, we give our patients a topical fluoride treatment at the end of their regular checkups. It only takes about a minute and literally gives the teeth an extra layer of protection that will last until someone's next appointment.
At-Home Oral Hygiene Products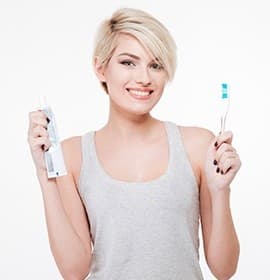 Been to the store lately? Overwhelmed by how many different varieties of toothpastes, toothbrushes, and mouthwashes there are? You're not alone! If you need a little help figuring out which oral healthcare products are best for you and your family, just ask our hygiene team at your next checkup, and they'll be happy to make recommendations based on everyone's unique needs. We can even provide you with some prescription strength products you won't be able to buy on your own!
Children's Dentistry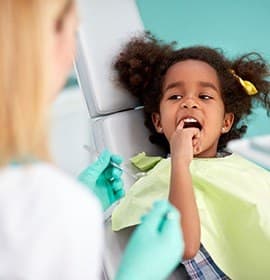 We just love having children around the office! Nothing makes us happier than to show a child that going to the dentist is nothing to be scared of. Our warm and friendly team will completely tailor your child's care based on their age and oral development so we can put them on the road to a lifetime of healthy smiles. Between the exams and cleanings, we'll even take a little time to teach them about the basics of oral home care.
Gum Disease Treatment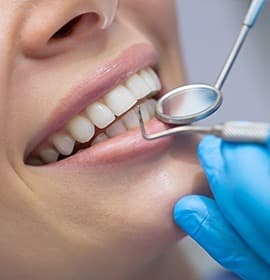 Would it surprise you to learn that cavities are NOT the most common dental problem? It's actually periodontal disease, an infection that affects the gums and roots of the teeth. When plaque and bacteria are allowed to build up along the gum line, this can lead to inflammation and a breakdown of the tissue in the area. Because periodontal disease attacks the roots of the teeth, it's actually one of the leading causes of adult tooth loss!
That's why we examine the gums at every regular checkup, and if we spot any redness or swelling, we can recommend a treatment designed to eliminate it right away. Scaling and root planing is like a dental cleaning just for your gums, and we can also kill bacteria hidden deeply below the gum line with targeted antibiotics. For more serious cases of periodontal disease, we can use a soft tissue laser to painlessly remove infected tissue while keeping a patient completely comfortable.