Oral Cancer Screenings – Brampton, ON
Early Detection Can Be Lifesaving
Oral cancer is a dangerous disease that claims thousands of lives each year. In recent times, it has been on the rise. Fortunately, when it is caught early on, it has a high survival rate of up to 90%. We want our patients to avoid the potentially devastating consequences of this condition, so we include oral cancer screenings in Brampton as part of our patients' routine checkups. Read on below to learn more about this disease and how we can help you detect it.
Signs and Symptoms of Oral Cancer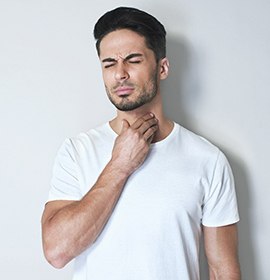 Of course, professional cancer screenings are vital. However, you should also be on the lookout for signs that anything is amiss with your oral structures. Here are some indications that you may need to get tested for cancer:
You have a sore throat that persists for a long time.
Your voice has changed.
It is difficult for you to chew and swallow food.
You have noticed a new lump or bump on your oral tissues.
You have the sensation that something is always stuck in your throat.
You notice patches of discolored tissue in your mouth or on your lips.
You have sores or lesions that do not heal within 10 days (these are not always painful).
What to Expect During a Screening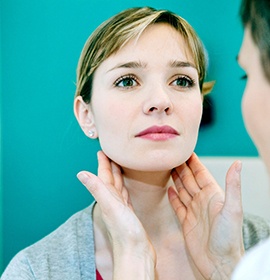 An oral cancer screening is a fast, noninvasive, and painless process. In fact, you may have had one in the past without even realizing it. During your checkup, a member of our team will perform a visual and tactile examination of your mouth. We look for things like strange lumps and patches of discoloration. We may also feel gently around your neck and jaws to look for growths that might be cancerous.
If we find anything that concerns us, that does not necessarily mean you have cancer. Your general dentist may be able to diagnose the issue as something else. If not, we may refer you for a biopsy. (A biopsy involves taking a small tissue sample that can be closely examined for cancerous cells.) Depending on what the testing reveals, you may need to meet with a specialist to learn about your treatment options.
What Does a Dentist Look for During a Screening?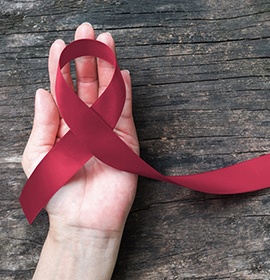 In addition to looking for unusual tissue growth, we may also consider whether you have any noteworthy risk factors for oral cancer. For example, the disease is much more common in people who smoke and/or indulge in heavy alcohol consumption. It also tends to be more common in older individuals (although it is cropping up more frequently in the younger population due to the prevalence of HPV). Frequent sun exposure to the lips is another significant risk factor.
Modern cancer treatments are more precise and effective than ever before. However, early detection is still the best way to increase your chances of beating this disease. If you haven't had an oral cancer screening within the past year or so, now is the time to book one!