Direct Bonding – Brampton, ON
A Fast Fix for Imperfect Teeth
If you have a few tiny but noticeable flaws in your teeth, you might not want to invest in a major cosmetic dental procedure like veneers. At Salvaggio Dentistry, we offer direct bonding to correct these imperfections quickly, affordably, and conservatively. Would you like to learn how direct bonding in Brampton can give you a confident smile in a single appointment? Keep reading below, or call our dental office to schedule your consultation!
Why Choose Salvaggio Dentistry for Direct Bonding?
Convenient, Flexible Dental Appointment Times
Multilingual Dental Team
Gentle, Experienced Cosmetic Dentists
What Is Direct Bonding?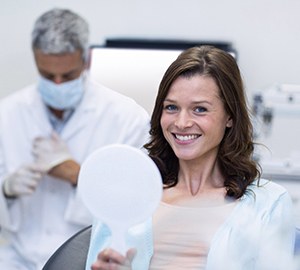 Also known as dental bonding or cosmetic bonding, direct bonding is a simple yet effective cosmetic dentistry service that can easily conceal minor flaws in the teeth. Our dentists take a small amount of tooth-colored composite resin – the same material that we use to treat cavities – and mold it over the chip, stain, or gap until it practically disappears.
Direct bonding is best suited for patients who would like to fix a small number of mild aesthetic issues in their teeth, like one or two tiny stains. If you need more of a transformation than that, then your cosmetic dentist in Brampton may instead recommend another treatment, such as veneers or metal-free crowns.
The Direct Bonding Process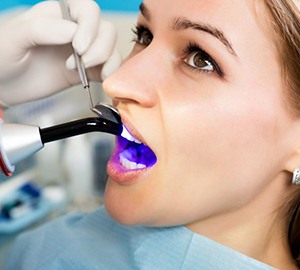 We begin the bonding process by selecting the right shade of resin that will blend in with your natural tooth enamel. Then, we'll clean the tooth and apply a light etching liquid, which will help the resin adhere to the tooth. Next, we'll apply the resin over the flaw that you'd like to fix, layer by layer, until it looks as if it had never existed in the first place. At that point, we'll shine a special ultraviolet light onto the resin, which hardens it into place in mere seconds. After giving the tooth one final polish, your new smile should be ready – all in about one hour!
The Benefits of Direct Bonding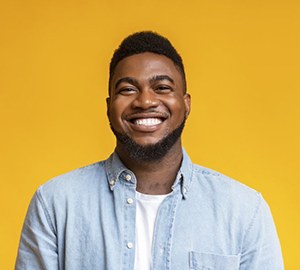 As one of the most convenient cosmetic dental services available, direct bonding comes with several benefits. For example:
The procedure is so comfortable that most patients don't even need their mouths to be numbed.
Depending on how many teeth we're treating, it should only take a single visit to our office.
Unlike crowns and veneers, we don't need to remove a significant amount of healthy tooth structure prior to bonding.
The results will look so natural that no one should even notice that you had "work" done!
With basic oral hygiene and routine dental visits, the results of your bonding should easily last for five to ten years.
Compared to other cosmetic services, bonding is affordable for most patients.