Restorative Dentistry – Brampton, ON
Beautiful Repair for Cavities & Broken Teeth
Has tooth decay, physical trauma, or just regular wear and tear turned your smile into something you have to worry about rather than enjoy? If so, then Salvaggio Dentistry can change that with restorative dentistry. Our team can use the latest materials to seamlessly repair any dental damage you might have, giving you a strong and confident smile, you'll be able to rely on whether you're eating your favorite food or greeting a friend. The smile repair you deserve is just a phone call away, so contact us today.
Why Choose Salvaggio Dentistry for Restorative Dentistry?
3 highly-trained dentists under one roof
Restorations custom-made for every patient
FREE consultation: Learn your options without spending a thing.
What if I Do Nothing?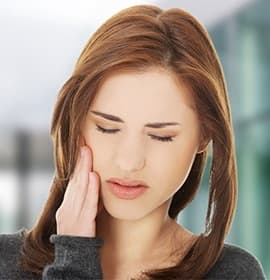 A minor cavity or small chip might seem like something you can ignore, but because your teeth can't actually heal themselves, this could spell major trouble for your smile down the line. Left untreated, decay will inevitably spread, and a weakened tooth will eventually break altogether, leading to quite a bit of pain. Instead, it's best to repair any teeth as soon as possible to not only restore the smile but prevent bigger headaches from developing in the future.
Dental Crowns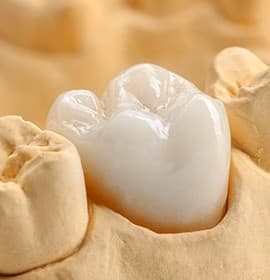 Dental crowns are designed to encapsulate a damaged tooth in order to provide structural support and restore its original appearance at the same time. They can be used to fix large cavities, put broken teeth back together, balance the bite, and even improve cosmetically imperfect teeth. Our team painstakingly designs each crown so that it both looks great and fits perfectly within a patient's smile. How long does it take to get this custom-made treatment? Shorter than you might think: just two easy appointments!
Learn More About Dental Crowns
Tooth-Colored Fillings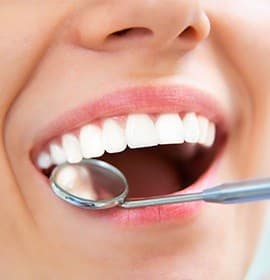 Tooth-colored fillings are the perfect solution for small cavities. They are made of a composite resin material that can be matched to any patient's enamel color, meaning the restoration itself will end up looking just like natural dental structure. Plus, because they are metal-free, they don't make a tooth more sensitive to hot or cold temperatures. The cherry on top? They allow our team to place much smaller fillings compared to traditional amalgam ones, which helps maintain a tooth's natural strength so it will last longer.