Dental Crowns – Holbrook, MA | Brampton, ON
Save Your Natural Tooth with Dental Crowns
If you've experienced a broken tooth or decay that encompasses a lot of your tooth, it doesn't necessarily mean that it needs to be extracted. At Salvaggio Dentistry, we believe in saving a natural tooth whenever possible. But because of the circumstances, sometimes the crown, or top of your tooth, needs some extra support. That's where a dental crown comes in.
Why Choose Salvaggio Dentistry for Dental Crowns?
Personalized treatment plan created for each patient
Experienced, friendly team of dental professionals
Extended hours offered for convenience
What is a dental crown?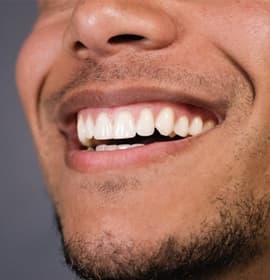 Sometimes called a cap, a dental crown is a porcelain dental prosthetic that is placed on top of your natural tooth. It replaces lost or damaged tooth structure above the surfaces of the gums and helps you get your tooth's full function and health back. In addition, with advances in materials and technology, dental crowns are now crafted to look exactly like real teeth.
What are the benefits of dental crowns?
In addition to enabling you to continue using a tooth that was broken or decayed, a dental crown has many benefits, including the following:
It helps prevent additional decay.
It strengthens your natural tooth structure.
It improves the appearance of your broken or decayed tooth.
It can correct an oddly shaped or discolored tooth.
It can replace silver crowns.
It is made of durable material that is also stain resistant.
When would I need a dental crown?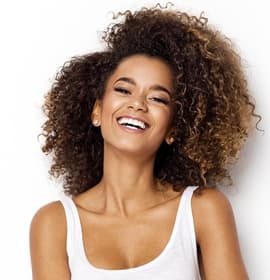 When you meet with one of our experienced dentists, they can help you determine whether you need a dental crown or another type of treatment. However, here are some examples of common instances when a dental crown is used:
Replace a large filling.
Protect a weakened tooth from fracturing.
Restore a broken or fractured tooth.
Attach a dental bridge.
Cover a dental implant.
Cover dark tooth discoloration.
Improve the size and shape of a tooth.
Cover a tooth that has had root canal therapy.
How do I get a dental crown?
At Salvaggio Dentistry, the first step to getting a dental crown is scheduling an appointment with one of our experienced, talented dentists. After you both have decided that a dental crown is the best treatment for you, the process for getting a dental crown goes like this:
One of our dentists will clean out any decay and remove a portion of your tooth to make space for the crown.
Then, we will take impressions of your teeth, which will be sent to a dental lab that specializes in producing prosthetic teeth.
We will place a temporary dental crown while your permanent, custom-made one is being created.
When the final product is finished, you'll return to our office so that your crown can be bonded to your tooth.
In just two appointments, your tooth can look, feel, and function just as it did before.
How long do dental crowns last?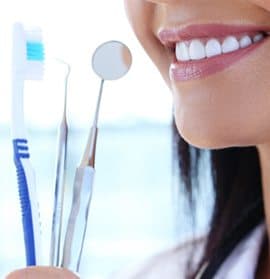 The lifespan of a dental crown can range between five and fifteen years, depending on how well you maintain it. Luckily, it doesn't require extra special care—just the same healthy oral habits that you should be doing for your natural teeth, including:
Brushing your teeth two times a day.
Flossing your teeth once every day.
Visiting the dentist for checkups and cleanings twice a year.
Our team of compassionate, highly trained dental professionals are committed to repairing and restoring your teeth so that you can keep your happy, healthy smile for many years. Contact us today for an appointment!