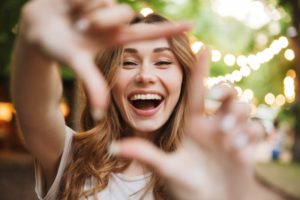 When you decide to invest in cosmetic dentistry, it can be a little bit difficult to understand all of the different treatments available. A large portion of your consultation with a cosmetic dentist will be about understanding your options, but even after that, you might be concerned that there isn't any one treatment that can give you the results that you're looking for.
That's where smile makeovers can come in; you'll be able to mix multiple cosmetic procedures to solve all of your issues at once. If you want to learn more about the benefits of smile makeovers, here are some ways that they can change your life for the better.
1. Better Experiences with Food
If you're missing teeth, have temperature sensitivity, or if your bite is misaligned, that can change the way that you eat and enjoy food. You might stay away from hot or cold meals, and missing teeth can make it harder to chew.
That means that you won't be able to digest food as effectively as you could otherwise. Moreover, you'll be able to enjoy some foods that you couldn't before, which is a great reward in itself.
2. Better Dating
Being single is difficult; in the age of online dating, it can be hard to feel like you're ever making a good impression. And with Valentine's Day just around the corner, that may be more on your mind than ever.
One study conducted by Match.com found that 58 percent of men and 71 percent of women believe that good teeth are the most important thing a romantic partner can have. Not only will it help you make a good impression, but the confidence a smile makeover can give you is sure to impress any romantic partner.
3. Get That Promotion
When you interview for a new job, ask for a raise, or even give an important presentation where a promotion is on the line, the thing your bosses and clients are looking for most is confidence. It can be hard to project that to others when you're insecure about your teeth. By getting a smile makeover, you can show the people at work a smile that'll put them at ease, and that you can be proud of.
The difference that a good smile can make in your life has to be seen to be believed. If you're curious about smile makeovers, talk to your dentist; they'll give you a better sense of what procedures you might need, and what they can do for you.
About Our Practice
At Salvaggio Family Dentistry, we know that supporting your oral health means more than just treating disease; we take the time to understand our patients' unique needs so that we can know better how to help them. We've also furnished our office with the latest in dental technology so we can be prepared to fix any issue you may have.
If you have any questions about smile makeovers, we can be reached at our website or by phone at 289-569-0721.