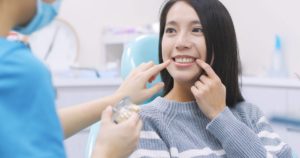 Acid erosion is a type of tooth wear that is caused when acidic foods come into contact with the tooth's enamel. When acidic foods and drinks make contact with the tooth for prolonged periods of times, the acid softens the tooth's enamel.
Which Foods Cause Acid Erosion?
One of the biggest culprits of acid wear or acid erosion is vinaigrette-type salad dressings. Many people have adopted a healthier lifestyle that includes salads and vinaigrette dressings over creamy dressings. Due to the high acid content of vinegar, many people are experiencing sensitive teeth due to thinning of the enamel. There is also a higher rate of acid wear across their teeth due to the acids, softening the tooth's enamel. As little as four acidic meals during the day can pose a risk to the tooth's enamel.
Other examples of acidic foods include:
· Citrus type fruits (lemons, oranges)
· Pickles
· Coffee
· Black Tea
· Olives
· Cranberries
· Blueberries
· Bread
· Tomatoes
· Pasta Sauce
· Wine
· Tobacco
· Beer
· Soda
· Vinegar
· Apple Cider
· Pesto
What Can I do About Acid Erosion?
If your diet is healthy, there is no reason to change it to avoid acidic foods. Instead, you can follow these tips to protect your enamel and to minimize acid wear and its effects.
While most people remember hearing their dentist or dental hygienist say, "remember to brush and floss after every meal," a warning should follow this. It is not recommended to brush your teeth right after consuming acidic foods or drinks. Acidic foods and beverages leave a residue to the tooth's surface which softens and weakens the enamel. Brushing right after eating acidic foods, will remove some of the enamel since it is softened. Instead, it is best to rinse with water vigorously after consuming acidic foods, then waiting about one hour before brushing. This gives your saliva, time to remineralize and strengthen the enamel.
If your diet is high in acid content, using toothpaste specially made to strengthen the enamel against acidic attacks is a good idea. Sensodyne ProNamel or Colgate Enamel Health are examples of toothpaste that help to strengthen the tooth's enamel.
Reducing the number of acidic foods or trying alternative foods with a lower acid content is also helpful.
If you suffer from tooth sensitivity, contact us so we can help explain the options available to treat sensitivity.
About Dr. Joseph Salvaggio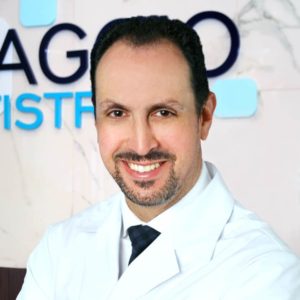 Located in Brampton, Ontario Dr. Joseph Salvaggio has been practicing general, cosmetic, and implant dentistry for over 20 years. He enjoys interacting with his patients and helping to restore their oral health for better overall health as well. Meeting new patients, interacting and educating them is one of Dr. Salvaggio's biggest joys. We encourage you to read our reviews or call us with any dental questions you have. We look forward to speaking with you and meeting you soon.