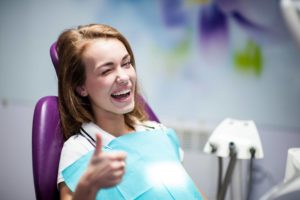 New techniques and technologies in cosmetic dentistry have made it affordable and easy for you to obtain the smile you have always wanted. If you have any concerns about the appearance of your smile, please continue reading to learn more about the wide range of treatments we can offer you.
Tooth Whitening
Tooth whitening is one of the fastest and easiest ways to enhance your smile. We offer a full range of whitening treatments, including in-office laser tooth whitening and at-home treatments. The effects are long-lasting and can help you brighten a smile dulled by ageing, food and drink stains or fluorosis. Our in-office whitening treatments work in only 15-20 minutes and offer dramatic results.
White BPA-Free Fillings
Silver and gold fillings used to be our only way of restoring damaged teeth. With advances in dental technology, we now offer tooth-coloured restorative materials. The great advantage is that you no longer have the risks associated with older mercury-containing amalgam fillings while providing the cosmetic benefits too. Fillings can be matched to your natural teeth colour. They are stronger, longer lasting and metal-free.
Veneers
Veneers offer a virtually painless way to repair crooked, chipped or misshapen teeth. They can also be used to cover badly stained teeth, and to smooth out an uneven smile. Veneers are made of porcelain and custom-fitted to your teeth. The process of fitting and bonding veneers to your teeth can be completed in as little as two visits. This cosmetic treatment offers a minimal, "no prep" solution to the enhancement of your smile.
Crowns
Your teeth are composed of two main parts. The crown is the part visible above the gum. The root is the part below the gum that holds your tooth firmly in your jaw bone. If the crown of your tooth becomes weakened by decay or fractures, it can be restored and strengthened by an artificial crown. Artificial crowns are covers which fit over a damaged or badly stained tooth. They look natural and require the same care necessary for your natural crowns.
Dental Implants
If you are looking for a way to replace a missing tooth that is most similar to your natural one, an implant may be your solution. Dental implants are small, sturdy titanium posts that act as the root structure would for a natural tooth. A dental implant is placed into your upper or lower jaw bone. After the bone has grown around the implant, implants can hold a crown, bridge or overdenture just like roots hold natural teeth in place. Implants are very durable and can last a lifetime. They require the same maintenance as natural teeth; this includes brushing, flossing and regular dental checkups.
When you decide what cosmetic dental procedure you would like to do, contact your Brampton dental provider, and ask them if it is indeed right for you. Sometimes the dentist may think you can benefit more from a different procedure than the one you are thinking of. You just have to call and set that appointment to get your teeth looking great again!
About Dr. Joseph Salvaggio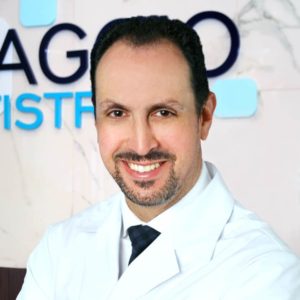 Located in Brampton, Ontario Dr. Joseph Salvaggio has been practicing general, cosmetic, and implant dentistry for over 20 years. He enjoys interacting with his patients and helping to restore their oral health for better overall health as well. Meeting new patients, interacting and educating them is one of Dr. Salvaggio's biggest joys. We encourage you to read our reviews or call us with any dental questions you have. We look forward to speaking with you and meeting you soon.