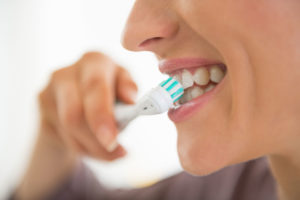 Most of us are used to brushing our teeth as soon as we wake up in the morning, but brushing before bed is the most beneficial time to brush your teeth. This understandably comes as a surprise to most people, but let us explain.
Brushing Before Bed Yields The Most Benefits
Brushing your teeth in the morning is great to get rid of morning breath and to give your mouth a cleanse. When sleeping, most people keep their mouth closed, which lowers the amount of oxygen present in the mouth. Some of the bacteria in the mouth that cause bad breath are anaerobic bacteria. Certain anaerobic bacteria react negatively when exposed to oxygen, but during sleep, there is little oxygen present in the mouth. As a result, this type of bacteria is allowed to thrive at night and produce unpleasant odours. Brushing in the morning will help to remove some of this bacteria, but if you brush before going to bed, you can thin out their numbers so that they are fewer of them allowed to thrive during the night.
Brushing before bed also helps to remove any leftover food debris that may become stuck in between teeth or left on the chewing surfaces of the teeth. Certain bacteria feed on sugars that are present in the food debris and produce acids that are harmful to the enamel of the teeth. By brushing and flossing before going to sleep, food debris can be removed so that the bacteria have no food sources available.
Try to incorporate brushing your teeth before bed, along with your usual nighttime routine. Brush your teeth before you wash your face or change into your pyjamas and remember that using mouthwash alone before bed is not a suitable replacement for brushing and flossing. While going to bed once or twice will not cause these changes right away, going to bed without brushing regularly, will affect your oral health over time.
About Dr. Joseph Salvaggio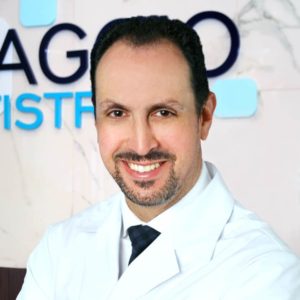 Located in Brampton, Ontario Dr. Joseph Salvaggio has been practicing general, cosmetic, and implant dentistry for over 20 years. He enjoys interacting with his patients and helping to restore their oral health for better overall health as well. Meeting new patients, interacting and educating them is one of Dr. Salvaggio's biggest joys. We encourage you to read our reviews or call us with any dental questions you have. We look forward to speaking with you and meeting you soon.