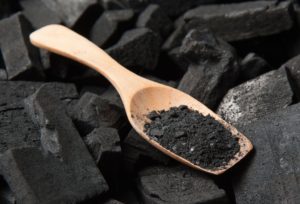 Activated charcoal is also referred to as activated carbon. It can be made of coconut shells or other sources such as coal, wood, etc. It is produced with high temperatures and an activating agent such as various types of gases.
Why Is It Used?
Activated charcoal is primarily used to treat certain types of poisoning or drug overdoses. It is good at binding to toxins and drugs. Once binded to unwanted substances in the body, the body can rid itself of those substances easier. It is often used in combination with other treatment in cases of poisoning or drug overdoses.
Alternative Uses
While there is not enough research present to validate other uses, many people still believe in its efficacy. It is used by some for help with preventing gas, reducing high cholesterol levels, aiding with hangovers, whitening teeth, and more. Some types of toothpaste may include small amounts of activated charcoal in the toothpaste for whitening. However, there is no CDA approved toothpaste with activated charcoal as an ingredient at the time this blog post was written.
Can It Whiten Teeth?
Search for activated charcoal and teeth whitening, you will come across numerous websites and videos touting its benefits. Most websites and videos show before and after images with results ranging from no change to dramatic results. Users mix activated charcoal in powder format with water or toothpaste to create a slurry mixture. The mixture is applied to the teeth with the use of a toothbrush while brushing their teeth over a few days. However, there has not been enough clinical research to back up any of those claims. As dental professionals, we cannot promote the use of it for whitening until more research is present.
Considerations
If you do decide to try and whiten your teeth with activated charcoal, there are a few things to keep in mind. The long-term use of this substance on teeth is not known. Many people use a secondary or separate toothbrush to avoid blackening their normal toothbrush. Often, the secondary toothbrush used may be medium or hard regarding bristle firmness. Long-term and aggressive use of medium or firm toothbrushes will cause enamel wear. Soft bristled toothbrushes should always be used when brushing teeth. The effect of the abrasive quality of activated charcoal against tooth enamel is also unknown currently. Activated charcoal has the potential to stain dental work in the mouth such as dental veneers, bridges, crowns, etc.
Let your dental professional know if you use activated charcoal on your teeth so that the health of your teeth and gums can be monitored for changes. If you would like to whiten your teeth, talk to your dental professional about proven treatment types. Advances in whitening treatment are often able to produce the desired result in as little as one visit and with minimal to zero tooth sensitivity for some patients.
About Dr. Joseph Salvaggio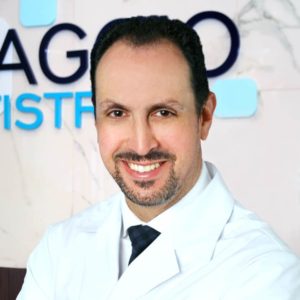 Located in Brampton, Ontario Dr. Joseph Salvaggio has been practicing general, cosmetic, and implant dentistry for over 20 years. He enjoys interacting with his patients and helping to restore their oral health for better overall health as well. Meeting new patients, interacting and educating them is one of Dr. Salvaggio's biggest joys. We encourage you to read our reviews or call us with any dental questions you have. We look forward to speaking with you and meeting you soon.