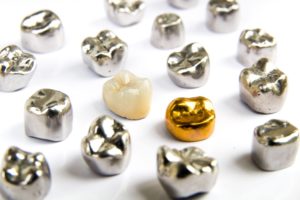 CEREC technology provides you with the excellent treatment quality, conveniently, in a single visit to your dentist. This is possible through the use of CAD/CAM (computer-aided design) technology and software which allows your dentist to create your new dental crown in the dental office, the same day!
How does it benefit me?
Most patients love the convenience that CEREC provides. Normally, a patient would have to come into the dental office and have a dental impression of their mouth taken. Once the impression was taken, it would be sent to a dental laboratory, where the dental crown would be fabricated and sent back to the dental office. The patient would then come back to the dental office after a few days to have the dental crown inserted permanently in place. With CEREC technology, all of this is done in one visit! In addition to dental crowns, CEREC can also produce dental restorations such as dental inlays, dental onlays and dental veneers.
How does it work?
CEREC technology allows you to have a digital impression or scan taken without the need for traditional impression trays. Digital impressions are quick and comfortable! Once the digital impression is taken, the software analyses your image and creates a design suited just for you. Your dentist will provide shade options for your soon to be milled restoration before the milling unit creates your personalized crown, veneer, etc.
What's Next?
Are you getting married soon? Want to refresh your smile before a reunion? If you are in need of a crown, veneer or would like to change your smile for cosmetic reasons in a way that is quick and comfortable, CEREC can work for you. Contact us for a complimentary consultation so we can find a treatment option that suits you best.
About Dr. Joseph Salvaggio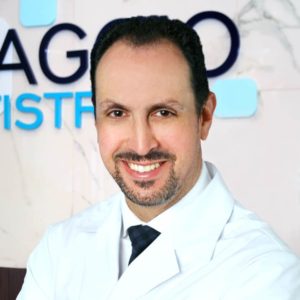 Located in Brampton, Ontario Dr. Joseph Salvaggio has been practicing general, cosmetic, and implant dentistry for over 20 years. He enjoys interacting with his patients and helping to restore their oral health for better overall health as well. Meeting new patients, interacting and educating them is one of Dr. Salvaggio's biggest joys. We encourage you to read our reviews or call us with any dental questions you have. We look forward to speaking with you and meeting you soon.