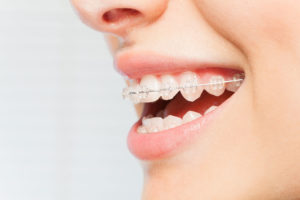 If you have traditional dental braces or are considering getting them, there are a few things you should know. Unlike other orthodontic treatment options such as Invisalign, metal braces cannot be removed by the wearer. This presents some small challenges when it comes to eating certain foods, and keeping your teeth clean.
Considerations For Dental Braces
Sticky Foods: If you have traditional dental braces, it is essential to avoid sticky things. Examples of sticky foods or items to avoid include chewing gum, gummy bears, toffee, licorice, etc. If these foods are eaten, removing them from the metal brackets, and from under the wire may prove challenging.
Cleaning Aids:
Having the right tool for the job makes all the difference. While you still need to floss regularly when you have braces, regular dental floss does not work correctly. Regular dental floss cannot go under the gums when the braces' wire is in the way. A special floss threader is needed to allow the floss to gain access under the wire. Additionally, interdental brushes are helpful when cleaning the wires as well.
Manual Or Electric Toothbrush:
While most research shows that there is no difference between a manual or electric toothbrush regarding efficacy; it is dependent on using the correct technique for each type of toothbrush. A manual toothbrush requires more attention to technique, whereas an electric toothbrush is more forgiving. However, most patients with braces report having an easier time using an electric toothbrush.
Regular Dental Care:
Along with your regular home oral care, seeing your dental hygienist regularly matters. While your cleaning technique may be correct, it is hard to keep certain areas clean due to the metal brackets and wires. Regular dental cleanings ensure no significant accumulation of plaque or tartar buildup in the mouth. Gum disease occurs when tartar buildup is not removed regularly. Gum disease progresses to periodontitis when left untreated. Eventually, periodontitis leads to tooth loss.
What Can You Do?
If you are considering orthodontic treatment, talk to your dental provider to find the best solution to suit your lifestyle and needs. If you are undergoing orthodontic treatment currently, ensure that you follow the tips above. After all, you want to do everything possible to keep your smile beautiful when you finish orthodontic treatment. Call us if you haven't had regular dental cleanings in a while or need help with dental cleaning aids: 289-569-0722
About Dr. Joseph Salvaggio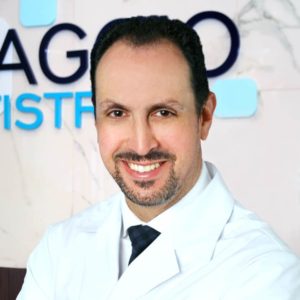 Located in Brampton, Ontario Dr. Joseph Salvaggio has been practicing general, cosmetic, and implant dentistry for over 20 years. He enjoys interacting with his patients and helping to restore their oral health for better overall health as well. Meeting new patients, interacting and educating them is one of Dr. Salvaggio's biggest joys. We encourage you to read our reviews or call us with any dental questions you have. We look forward to speaking with you and meeting you soon.