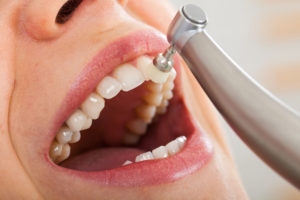 Dental polishing or tooth polishing involves the use of a special dental tool. The tool may use different head attachments for different purposes. The most common type of head a rounded head with an opening to house polishing paste. The rounded cups are used on the front and back surfaces of the teeth. A bristle brush attachment is used to clean the top surfaces of the back teeth. The polishing paste is also called prophy paste.
Why Is Dental Polishing Needed?
Dental polishing is used to remove surface stains from the front and back of the teeth. However, plaque removal is also accomplished with polishing. Since a toothbrush and other dental tools remove plaque as well, plaque removal is not the main goal. It is important to note that polishing helps with external stains on the tooth. Polishing cannot remove internal stains from the teeth. Because children may not have hardened plaque at a young age, dental polishing may be performed to remove surface stains and to remove soft plaque deposits. Similarly, a combination of dental polishing and regular cleaning tools are sometimes used.
What Is The Procedure Like?
Dental polishing can be done at the beginning or end of the dental hygiene appointment. Most people are used to having it done at the end of their visit. However, it is just as effective if it is done at the start of the visit. Polishing relies on the use of prophy paste which is made of polishing and cleaning agents. Prophy paste contains Sodium Fluoride which has provides a few benefits to teeth. The paste is available in fine, medium or coarse grit depending on the amount of stain present.
Dental Considerations
While most patients want all of their teeth polished, there are circumstances where it is not advisable. For instance, patients with a high level of sensitivity on certain teeth should avoid having polish on the affected teeth. Another example where polishing is not recommended is for patients with gum recession. Polishing areas of gum recession can lead to tooth sensitivity. Accordingly, existing tooth sensitivity can worsen in the area if it is polished too frequently. However, most patients are able to have all of their teeth polished.
About Dr. Joseph Salvaggio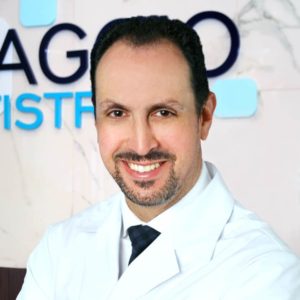 Located in Brampton, Ontario Dr. Joseph Salvaggio has been practicing general, cosmetic, and implant dentistry for over 20 years. He enjoys interacting with his patients and helping to restore their oral health for better overall health as well. Meeting new patients, interacting and educating them is one of Dr. Salvaggio's biggest joys. We encourage you to read our reviews or call us with any dental questions you have. We look forward to speaking with you and meeting you soon.