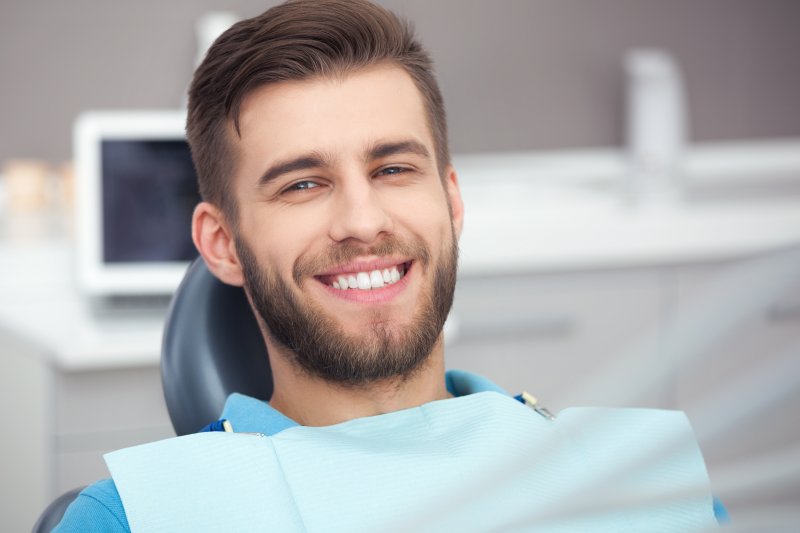 Missing teeth can affect not only your smile's appearance but also your self-confidence, causing discomfort when smiling around others. With advances in dental technology, dental implants offer a long-term solution for missing teeth and natural-looking results. Dental implants can also help you regain your self-esteem. Keep reading to discover five ways that dental implants can help you feel confident in your smile once again.
#1: Easy, Comfortable Eating
Dental implants offer a permanent solution to missing teeth by replacing the entire root and fusing directly with the jawbone through osseointegration. This results in a restoration that can give you back at least 80% of your bite power, allowing you to enjoy your favorite foods without any discomfort or limitations.
#2: Laugh, Smile, and Talk Worry-Free
After losing a tooth, adjacent teeth may shift towards the gap. Additionally, the jawbone in the area can deteriorate due to the lack of stimulation. Dental implants can prevent these issues as they are anchored to the jawbone and provide the needed stimulation. This keeps the jawbone healthy and prevents adjacent teeth from shifting. As a result, dental implants can help maintain the integrity of your smile and the health of your jawbone.
#3: A Stronger, Healthier Smile
Dental implants are a better option for tooth replacement as they don't require the removal of healthy tooth enamel, unlike dental bridges. Additionally, unlike dentures, they don't wear down the remaining teeth or irritate the gums. This makes dental implants the ideal choice for preserving your natural smile and preventing further damage to your oral structures.
#4: Maintain a Youthful Appearance
Dental implants can help prevent jawbone deterioration that may result from missing teeth and maintain the natural shape of your face. This can prevent you from looking older than your actual age. By providing the necessary stimulation to prevent deterioration, dental implants can preserve the bone and prevent further damage.
#5: A Long-Term Confidence Boost
Dental implants are a long-term solution to tooth loss that can last a lifetime with proper care. This includes maintaining a good oral hygiene routine, such as brushing twice per day with fluoride toothpaste and flossing daily. Also, visit your dentist regularly for check-ups and cleanings.
Additionally, it's important to avoid smoking or using tobacco products, which can increase the risk of implant failure. By following these steps, you can keep your dental implants healthy and functional, giving you a beautiful smile and the confidence to show it off for years to come.
About the Practice
Drs. Joseph Salvaggio, Marc Al Khoury, Rachel Kim, Sung Jean Hwang, and Craig Bellamy lead the talented and empathetic team of dental professionals at Salvaggio Dentistry. They are dedicated to positively impacting the care, function, and beauty of their patients' smiles. In addition to providing compassionate dental care, they also offer dental implants to help patients replace missing teeth and restore their confidence. Visit Salvaggio Dentistry's website or call 289-569-0721 for more information on dental implants or to set up an appointment.