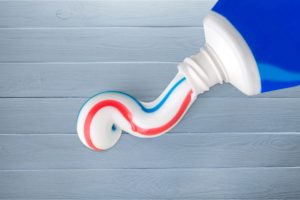 It is a mineral that is found in foods, water, and soil. In a dental office, fluoride comes in a higher concentration and in different forms. It can come as a thickened type of gel, as a foam, in liquid form or as a varnish to be applied to teeth. For daily use, it comes in low concentrations in toothpaste and mouthwash.
What Are Its Benefits?
One of the primary actions of fluoride is to help remineralize the enamel on teeth. Enamel is the outermost layer of the tooth. Demineralization is the loss of minerals from the tooth's enamel. Destructive acids often cause this. These acids are formed by bacterial plaque and sugars present in the mouth and certain foods. When a significant amount of demineralization or weakening of the tooth's enamel occurs, we call this dental decay or a cavity.
If remineralization repairs the enamel, then decay can be avoided. Calcium, phosphate and fluoride are minerals that can help to remineralize, repair, and strengthen the enamel.
Fluoride is also capable of reversing tooth decay that is in the very early stages of forming. Chances are that this type of decay will not be noticeable by eye, these are usually changes that occur at a microscopic level.
It is also able to help with tooth sensitivity to a smaller extent if it is applied to the affected areas of the tooth.
Fluoride Intake
During childhood years, before the baby teeth begin to break through the gums, fluoride from foods and drinks is used by the body. This is referred to as systemic use. Fluoride taken in at this stage of life helps to strengthen the enamel layer of the tooth before it erupts into the mouth. This also provides the teeth with protection against tooth decay.
During adulthood, it helps to rebuild or remineralize weakened tooth enamel. This rebuilding of the enamel occurs when fluoride is applied to teeth and is referred to as topical use. Brushing your teeth with a fluoridated toothpaste, using a fluoridated mouth wash, or drinking fluoridated water, will all apply fluoride to the teeth topically.
Excess Intake
In some cases, if too much fluoride is present during the developmental ages, a condition called dental fluorosis can occur. This can lead to white spots on the teeth in mild cases and dark brown and weak enamel, in severe cases. Care should be taken to ensure that safe levels of intake are maintained, especially during the formative years. Swallowing fluoridated toothpaste in small children can also lead to dental fluorosis.
It is recommended that children only begin using a fluoridated toothpaste at 3 years of age. Children should be monitored while brushing with fluoridated toothpaste, to ensure that they are not swallowing it by mistake. If there is an increased risk of dental present for your child, your dentist may advise you differently about when to start using fluoridated toothpaste.
Treatment Considerations
If your dentist or dental hygienist has recommended fluoride treatment for you, either in office or with at home products, it is because there will be a benefit for you. If there is a history of weak enamel in your family or if you are at an increased risk of developing cavities, you will benefit from this treatment. Patients who have a history of frequent cavities will also usually be told that they should get some form of fluoride treatment.
If you have any questions or think that you may benefit from fluoride treatment, contact us for more information.
About Dr. Joseph Salvaggio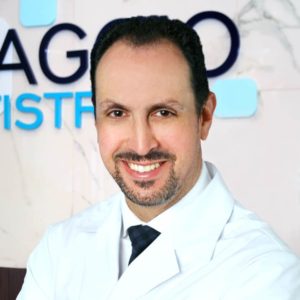 Located in Brampton, Ontario Dr. Joseph Salvaggio has been practicing general, cosmetic, and implant dentistry for over 20 years. He enjoys interacting with his patients and helping to restore their oral health for better overall health as well. Meeting new patients, interacting and educating them is one of Dr. Salvaggio's biggest joys. We encourage you to read our reviews or call us with any dental questions you have. We look forward to speaking with you and meeting you soon.