Brushing and Flossing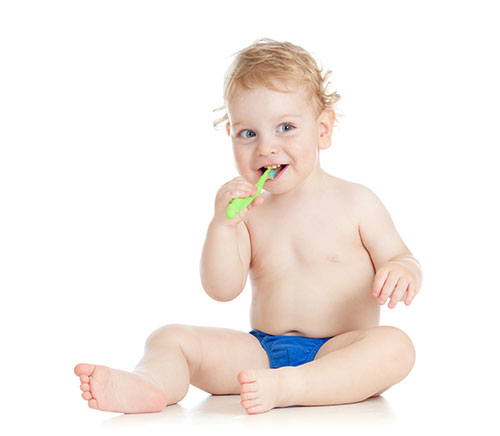 Brushing, flossing and sometimes even mouth washing are all crucial factors involved in an adequate at-home oral hygiene regimen. Brushing and flossing help to reduce bacterial build up on the teeth and gums, which reduces susceptibility to cavities and gum inflammation. It is recommended to brush at least twice a day and to floss at least once a day. Make sure to help your child brush and floss their teeth until around the age of 8. Begin using fluoridated toothpaste around the age of 3 (about the size of a grain of rice.) If your child is particularly cavity prone, try incorporating a daily fluoride mouthwash to help prevent further cavities.
Low Sugar Diet

Reducing sugar intake is a key factor in lowering cavity susceptibility. When teeth are exposed to sugars, the sugars turn into harmful acids, which can demineralize the enamel of the teeth and cause cavities. The time in which the teeth are exposed to sugar is the most significant factor. Foods caught in the teeth are the most cavity-causing foods, such as gummy, chewy and sticky foods. A well-balanced diet low in sugar is a great way to prevent cavities.
Take Away the Bottle

The longer your child takes a bottle of milk, the longer their teeth are susceptible to cavities, especially on the front upper teeth. Milk contains natural sugars, and the consistent bathing of the teeth with sugary items can cause cavities. Make sure you don't put your child to bed at night with a bottle of anything except water and make sure to brush their teeth after their bottle and before bed. It is vital not to put anything else, such as juice, or milk in their bottle. Try switching to a Sippy cup as soon as you can.
Stop the Soother & Thumb Sucking
Both a soother and a thumb can create the same problem for the teeth and mouth. They change the position of the teeth and narrow the arch from the suction they create. The jaw and teeth will actually grow in shape to allow the soother and thumb to fit in more comfortably, which is not the correct position. Try to stop these habits after a couple of years old, before changes to the jaw occur.
If you have any questions about keeping your child's teeth healthy, we encourage you to contact us today to schedule an appointment.