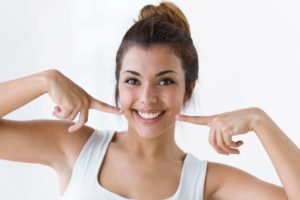 Various dentists offer a wide range of dental services. Finding a dentist might be difficult when there are so many dental clinics to choose from. There are different factors to be considered when finding a good and skilled dentist. Clients often choose the dentist who offers the type of service that they need.
The quality of the dental service is another factor to consider when looking for a dentist. Quality is one of the essential factors that clients look for, and they usually base it on the professional expertise of the dentist or from the various feedback of other clients. The cost and the distance of the dental clinic are also considered but may vary depending on the client's preferences.
Different services offered
Dentists in Brampton offer essential services to cater to oral health. There are family dentists in the area that can help clients of varying ages. Brampton dentists also have the professional expertise in handling different dental emergencies. A client with a cracked, fractured, broken or knocked out tooth can go to the nearest clinic in the area. Other essential dental services offered by dentists in Brampton include tooth extraction, dental cleaning, filling and similar services. Dentists are skilled experts in oral health, who provide quality care to all clients.
Lots of dental clinics offer sedation dentistry and pediatric dentistry. Visiting the dentist could be terrifying, but great dental offices can address a client's concerns by providing the appropriate anesthesia as well as a detailed explanation of treatment options and procedures that the client can choose from. Cosmetic orthodontics are also offered to meet the aesthetic preference of clients.
There are many dentists who perform cosmetic and restorative dentistry. However, there are limited dentists who offer special dental services like dental implants and periodontal surgeries. Clients can also find dentists who offer individualized tooth care as a preventive measure.
Oral health is a significant investment to make. When the dentist provides quality oral care that lasts, the cost is usually no longer a worrisome factor. Clients should feel comfortable in discussing their oral care needs. The client's oral health, safety and comfort are at the top priorities of dentists who are always happy to address your dental concerns.
About Dr. Joseph Salvaggio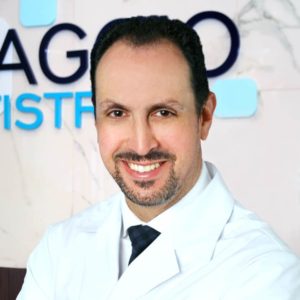 Located in Brampton, Ontario Dr. Joseph Salvaggio has been practicing general, cosmetic, and implant dentistry for over 20 years. He enjoys interacting with his patients and helping to restore their oral health for better overall health as well. Meeting new patients, interacting and educating them is one of Dr. Salvaggio's biggest joys. We encourage you to read our reviews or call us with any dental questions you have. We look forward to speaking with you and meeting you soon.