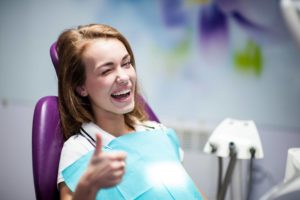 Dental anxiety means different things to different people, and as a result, affects each person in a unique way. There is a difference between dental anxiety and phobias. Phobias are a severe or intense fear, which is unfounded. Learning how to overcome dental anxiety is essential to maintaining good oral health, and overall health.
Why Overcome Dental Anxiety?
While you can avoid certain things in your life for a long time, unfortunately, dental issues or dental pain do not go away on their own.
Pain: By the time you feel pain or discomfort in your mouth, the type of treatment required is often more involved. However, with regular dental visits, your dental professional tracks changes in your oral health, and provides preventive care.
Cost: Ignoring dental issues or avoiding preventive care will result in costlier treatment. Regular dental visits which monitor and maintain your oral health is key to preventing costly treatment in the future.
Lack Of Confidence: When dental care is put off for a long time, calculus or tartar build-up begin to form and stick to the teeth. Staining or yellowing of the teeth becomes easily noticeable as well.
Tips For Overcoming Dental Anxiety
Overcoming dental fears is different for every patient, however, your dentist understands this. Here are a few ways to address your dental worries:
Recognize & Admit Your Fear: Come to terms with your dental fear by writing down how it affects you. You can explain how your fears affect you to your dental professional.
Choose The Right Dentist: Seek recommendations from friends and family about dental offices they use. Call the dental office and ask how they treat patients with anxiety. Go for an office tour to meet the dentist and staff. You will get a feel for the atmosphere of the dental office and the team. Before booking an appointment, communicate your dental fears to the dentist.
Ease Into It: If possible, have minimally invasive treatment first. This allows you to build trust with the clinician while giving both of you a chance to get accustomed to each other.
Bring Support: Sometimes, taking a friend who does not fear the dentist helps, so that they can offer support during your appointment.
Schedule A Morning Appointment: The best time to schedule a dental visit is in the morning. A morning visit gives you less time to worry about your upcoming dental visit.
Ask About Sedation Options: Ask the dental office about the sedation options that they offer. Many dental offices offer varying dental sedation options for anxious patients.
Use A Relaxation Technique: Some patients use controlled breathing techniques to help calm or cope with certain situations. Try to practice a breathing technique to remain calm during your visit.
Distract Yourself: Trying fiddling with a squeeze ball, listening to relaxing music, watching a funny movie, or anything else that helps you to stay distracted.
In some cases, the help of a psychologist may be needed, especially if it is a dental phobia.
Ready To Overcome Dental Anxiety?
Our team is trained and experienced when it comes to dealing with patients who have dental anxiety. We offer various sedation options to cater to all levels of dental anxiety. We offer office tours, and our staff is happy to discuss your dental needs. Contact us to schedule your dental visit, or dental tour today.
About Dr. Joseph Salvaggio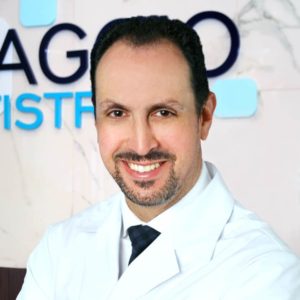 Located in Brampton, Ontario Dr. Joseph Salvaggio has been practicing general, cosmetic, and implant dentistry for over 20 years. He enjoys interacting with his patients and helping to restore their oral health for better overall health as well. Meeting new patients, interacting and educating them is one of Dr. Salvaggio's biggest joys. We encourage you to read our reviews or call us with any dental questions you have. We look forward to speaking with you and meeting you soon.