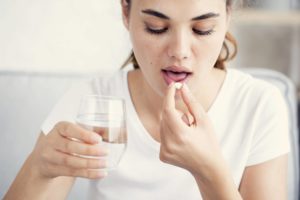 Premedication is also referred to as antibiotic prophylaxis. Antibiotic prophylaxis is the use of antibiotics before specific procedures to have a preventive effect. Antibiotics before dental treatment help to prevent the spread of infectious diseases. Conditions or illnesses such as rheumatic fever meningococcal disease, recurring urinary tract infections and herpes simplex infection. Antibiotics also help with the prevention of influenza, pertussis, infective endocarditis, infections linked to joint replacements and bite wounds.
How is Usage Determined?
It is important to note that most surgeries or surgical procedures will not require the use of premedication. Individual patient and procedure-related factors will determine the benefit/risk ratio before use.
Risk factors include:
Certain heart valve disorders
Immunocompromised patients
Infective endocarditis
Prosthetic cardiac valves
Cardiac transplant
Cyanotic congenital heart disease (treated or untreated)
The guidelines that constitute the use of premedication are subject to change. Do not be surprised if your dentist or dental professional advises you that you no longer require premedication, especially if you have historically always required it before dental treatment. Recent recommendations indicate antibiotic use for a small number of dental patients.
Patients who have a history of complications linked to joint replacement surgery should consult with their orthopedic surgeon to determine if antibiotics are required before treatment. It is best for the orthopedic surgery to recommend the antibiotic necessary.
In some situations, a patient may already be taking antibiotics for a condition or something unrelated to dental treatment. If antibiotics are required for dental treatment, an antibiotic from a different drug class should be used.
Antibiotic Timing & Procedures
Premedication should be taken before dental appointments. If the event that the patient forgets to take the antibiotics before treatment, it may be taken right before the appointment starts or up to two hours after the dental procedure.
When seeing a new dentist it is important to advise them of all health conditions you may have. They must also be made aware of all the current medications you are taking. If you have a regular dental office, be sure to let them know of any recent changes to your health or changes in medications or dosages.
About Dr. Joseph Salvaggio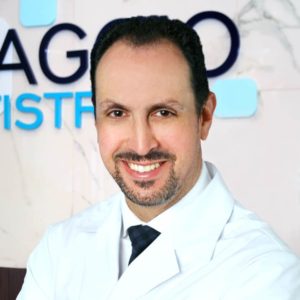 Located in Brampton, Ontario Dr. Joseph Salvaggio has been practicing general, cosmetic, and implant dentistry for over 20 years. He enjoys interacting with his patients and helping to restore their oral health for better overall health as well. Meeting new patients, interacting and educating them is one of Dr. Salvaggio's biggest joys. We encourage you to read our reviews or call us with any dental questions you have. We look forward to speaking with you and meeting you soon.