When Will My Baby's Teeth Come In?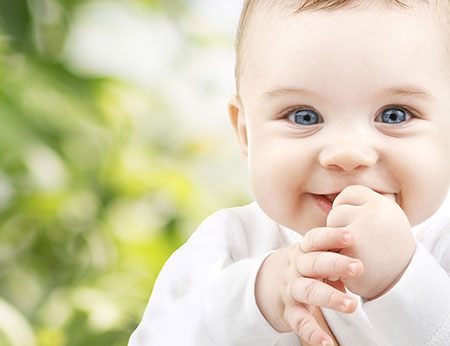 On average, the first tooth to erupt, or come into the mouth is one of the lower front teeth. This usually occurs around 6 to 8 months of age. Just like other milestones, a child's teeth can develop at different rates. Some can be much earlier than six months, and some may not get teeth until they are close to their first birthday. Slower teething can be
a benefit in some ways. Once teeth erupt, they are exposed to foods that can increase the risk of cavities. Generally, children who experience teething early have a higher risk of cavities. Be sure to properly clean your baby's teeth once they erupt in the mouth.
(more…)