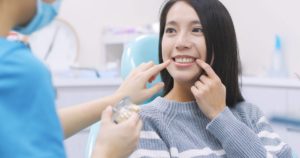 A dental hygiene appointment is also known as a hygiene appointment. A dental cleaning or cleaning is the most common term, however. Dental hygiene appointments involve more than just cleaning the teeth. While teeth cleaning is a major part, other aspects are present.
What Does It Involve?
Dental hygiene appointments vary depending on your dental needs. The amount of time required, the frequency of visits, and treatment types are all dependent on your needs. A staple of any dental hygiene appointment is the dental cleaning. A dental cleaning involves the use of dental tools to remove build-up from tooth surfaces. Other parts of a hygiene appointment include polishing. Polishing removes soft plaque build-up and surface stains from the teeth. Fluoride is applied to teeth if necessary. Your dental hygienist performs another important service during your visit. They look for areas of concern while treating your mouth.
Missing Dental Hygiene Appointments?
Missing one appointment will not have a big impact if you have good oral health. This is especially true if you visit the dentist frequently. However, avoiding many appointments affects your oral health. Those with ongoing gum disease are affected if they miss one appointment. Missing appointments, while there is active gum disease leads to gum loss. Untreated gum disease will lead to bone loss in the mouth as well.
Next, missing hygiene appointments allows plaque build-up to increase in size. Accordingly, your next visit may take longer or require more than one visit to remove all the buildup.
The health of patients with diabetes is affected when their hygiene appointment is missed. Untreated gum disease leads to poorly controlled diabetes.
Without regular visits, there is a possibility that small issues will progress to larger problems. Like many conditions, early detection is essential for successful treatment and recovery.
Dental Considerations
The next time you miss your appointment or the next time you reschedule your appointment, do not forget about the impact on your oral health. Contact us at 289-569-0722 to schedule your next hygiene appointment if it has been a while.
About Dr. Joseph Salvaggio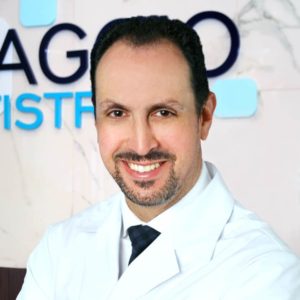 Located in Brampton, Ontario Dr. Joseph Salvaggio has been practicing general, cosmetic, and implant dentistry for over 20 years. He enjoys interacting with his patients and helping to restore their oral health for better overall health as well. Meeting new patients, interacting and educating them is one of Dr. Salvaggio's biggest joys. We encourage you to read our reviews or call us with any dental questions you have. We look forward to speaking with you and meeting you soon.