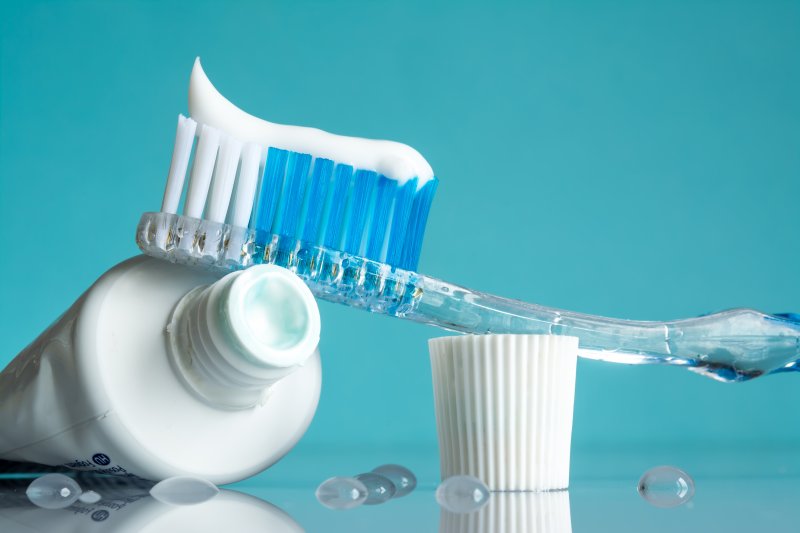 Veneers are an incredibly versatile cosmetic treatment, capable of addressing nearly any aesthetic issue you might have with your teeth. However, unlike some procedures, veneers are permanent. You'll have to take care of them just as well as you would your natural teeth. If you're interested in veneers, or you've just gotten them, you might be a little unsure of what maintenance will entail.
If you're feeling a little lost, it might be good to start somewhere small. Even just knowing what toothpaste to use can make a difference in the longevity of your new veneers. Here's a guide that might help with that.
What Kind of Toothpaste Is Good for Veneers?
Frankly, there aren't many kinds of toothpaste designed specifically for veneers. If you want to properly take care of them, it's best to ask your cosmetic dentist for a recommendation. Still, it's also probably smart to understand what makes for good toothpaste, in case you ever have to buy your own.
There isn't anything special that your veneers need—most brands of toothpaste that contain fluoride should be able to clean them properly. There are, however, a few things you should avoid.
What Toothpaste Should I Avoid with Veneers?
There are two common types of toothpaste that can potentially damage the porcelain that your veneers are made of:
Gritty Toothpaste
Baking soda and charcoal appear in many kinds of toothpaste. These abrasives can be effective at scraping away excess food particles from your natural teeth, making brushing a bit easier than usual. However, whether your veneers are made of porcelain or resin, they almost certainly aren't as hard as your natural teeth. Gritty toothpaste can leave scratches on your veneers, which can become a foothold for bacteria and plaque. That's why it's best to use toothpaste without these abrasives to care for your veneers.
Whitening Toothpaste
Hydrogen peroxide is frequently used as a whitening agent in a professional dental context, and in recent years it's also appeared in toothpaste. While it can effectively whiten natural teeth, it doesn't work quite the same way for your veneers. In fact, hydrogen peroxide can actually weaken porcelain, making your veneer more likely to chip or crack over time.
As was said earlier, the best way to make sure you get toothpaste safe for your veneers is to ask your dentist for a recommendation. Still, hopefully this guide helped you to understand what you need to look out for when you buy toothpaste for your veneers.
About Our Practice
At Salvaggio Dentistry, we believe that everyone deserves to have their ideal smile. That's why we work hard to make our cosmetic dentistry services as comfortable and convenient as possible. We stay open late and work weekends, so you won't have to take time out of your busy workday to take advantage of our cutting-edge dentistry. We also have five experienced dentists on staff to ensure all of your patients receive one-on-one professional attention. If you have any questions about maintaining your veneers, we can be reached at our website or by phone at (289) 569-0721.