The Cost of Treating Dental Emergencies – Brampton, ON
What Can You Expect to Pay for Care?
If your tooth is injured or is causing you a great deal of pain, you shouldn't need to think twice about having it treated. However, once you've gotten in touch with Salvaggio Dentistry to schedule your appointment, you might start to consider the financial implications of your dental emergency. How much will it cost to restore your oral health? And more importantly, can you ultimately make this price affordable within the confines of your monthly budget? Dr. Salvaggio, Dr. Baldassarra, and Dr. Al Khoury are all here to guide you through this stressful experience so that you can focus on saving your smile instead of on the costs of repairing it. To find out more about your financial options during a dental emergency, call us today.
Types of Dental Emergencies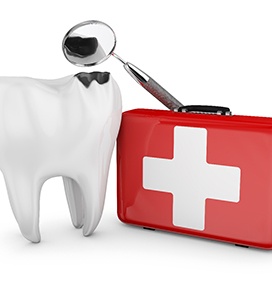 First of all, it's important to realize that not all dental emergencies will carry the same costs. There are various kinds of oral health issues you might suffer from, and the appropriate form of treatment will vary depending on your unique situation. Here are some examples of emergencies you might experience:
You could have a toothache due to an infection of dental pulp. Oftentimes, your best option is to have root canal therapy performed; in extreme cases, the tooth might have to be extracted altogether.
Your teeth might be cracked or broken. A restoration such as a crown can be used to hide the damage and prevent it from growing worse.
Sometimes an adult tooth might be knocked out. If it can't be replanted, your best option is typically to have it replaced with an implant or another kind of restoration.
An existing crown or filling may be lost, leaving a weakened tooth exposed. A new restoration should be placed as soon as possible.
What Happens if I Don't Take Care of My Dental Emergency?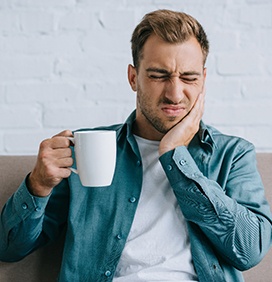 Ignoring a dental emergency is one of the worst health decisions you can make. These issues will not get better on their own; in fact, their consequences will only become more and more severe. For example, if an infection in your teeth or gums is left alone, it can eventually spread to other parts of your body. It may also lead to additional dental issues, such as the loss of multiple teeth. Speaking of which, lost teeth can cause the rest of your smile to drift out of alignment, and the underlying bone in your jaw will start to degenerate due to the sudden loss of stimulation. Needless to say, these long-term effects will most likely eventually necessitate more complex, costly procedures; hence, as far as costs go, it's generally in your best interest to have an emergency taken care of as soon as possible.
Is My Emergency Covered by Dental Insurance?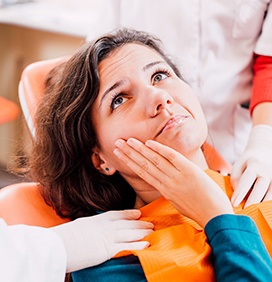 There are many different dental plans out there, and each one varies slightly on the kinds of services they pay for as well as the level of coverage they offer. Generally speaking, you can expect insurance to help pay for treatments deemed necessary to restore oral health, such as root canal therapy and crown placement. We can help you review your benefits so that you know exactly what's covered; you can also count on us to file the necessary claims.