Handling Common Dental Emergencies – Brampton, ON
Get the Guidance You Need Before Your Visit
Dental emergencies can be relatively uncommon. However, there are other cases where you may not even realize that you're having a dental emergency. That's why the dentists at Salvaggio Dentistry are prepared to see you the same day that your emergency occurs and provide help however they can! Until you do arrive, there are ways you can improve your comfort, especially if you are not nearby our practice. If you're dealing with a common dental emergency in Brampton, don't wait to give us a call!
Something Stuck in Between Teeth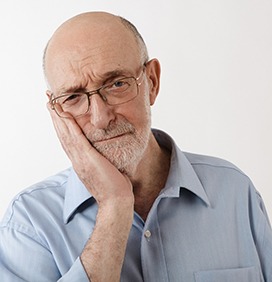 One of the easiest ways to remove foreign material from between teeth is by sliding dental floss in between your teeth. Pull out a 12 to 18-inch strand, wrap it around your fingers, and carefully slide it back and forth until the debris is loosened. If you cannot remove it on your own, call us.
Extruded/Partially Dislodged Tooth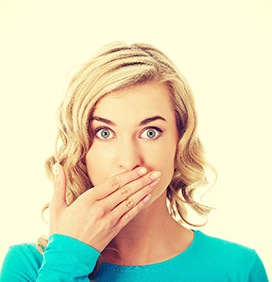 While a partially dislodged tooth is not as bad as a knocked-out tooth, it's still considered a dental emergency. Do not chew any food or attempt to remove the tooth. If you experience discomfort, take an over-the-counter painkiller, apply a cold compress to your face, and get to our office as soon as possible.
Abscesses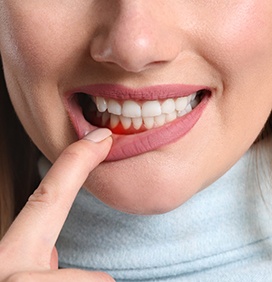 An abscess is a pocket of pus that often develops due to an infection. It's crucial that you get to our office right away. In the meantime, you can wash your mouth out with warm salt water throughout the day and take over-the-counter painkillers as instructed on the package. To treat the abscess, root canal therapy will likely be needed.
Gum/Soft Tissue Injury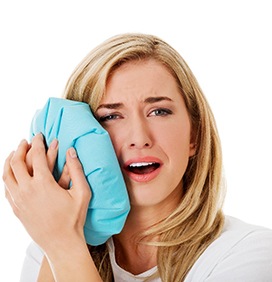 Start by washing your mouth out with a mild salt water solution, then apply a damp gauze pad to the affected area 15 to 20 minutes to control bleeding. You should also apply a cold compress to the outside of your face for 5 to 10 minutes. If bleeding does not stop, go to the emergency room.
Jaw Pain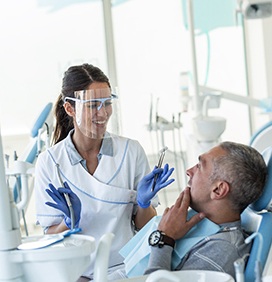 Ibuprofen and a cold compress can work to reduce swelling and discomfort before you get to our office. However, if your jaw pain is severe or you fear that it may be broken, go to the emergency room. After you've stabilized, call our office so we can assist with other potential dental-related issues.