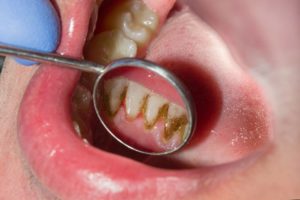 Dental plaque is a film of bacteria that forms on the teeth. It has a sticky feel, and it is colourless. It is very noticeable to your tongue's touch when you have not brushed your teeth.
How is dental plaque formed?
Plaque forms when foods that contain carbohydrates are left on or between the teeth. Foods that contain sugar, starches, milk, soft drinks, etc. Plaque can accumulate even easier when there is staining present on the teeth. The stain creates a rough surface that makes it easier for plaque to form and accumulate. Teeth that are not perfectly aligned may also make it easier for plaque to hide and accumulate.
How Does Plaque Affect Dental Health?
When the bacteria that is present in plaque, interacts with foods containing carbohydrates, they produce acids. These acids cause the tooth to decay. When this happens, it is commonly referred to as having a cavity. Plaque may also form on the roots of the teeth, which are located under the gums. This can cause damage to the bone that surrounds and supports the teeth. If the plaque is not removed regularly, over time, it will harden.
The hardened plaque is referred to as tartar or calculus. At this point, regular brushing and flossing will not be able to remove the hardened plaque. Only a professional dental hygiene appointment with a dental hygienist or dentist will be able to remove the hardened deposits. This hardened buildup also provides a rough surface for additional plaque to accumulate.
Plaque buildup will also cause gums that bleed or gums that are sore when flossed or brushed. Brushing and flossing at least twice daily, will help to stop the bleeding and soreness. If there is hardened plaque buildup, it will need to be removed first, before healing can take place.
How Can You Prevent Plaque Formation?
Brushing your teeth twice daily will help
Focus on brushing at the gum line where the plaque is hardest to remove
Floss between teeth at least once a day to remove food particles and bacteria
Use an antibacterial mouth rinse to reduce bacteria
Visit your dentist routinely for dental hygiene cleanings
Crunchy and fibrous vegetables like celery help to remove food debris
If you know that you have hardened plaque buildup, or if your gums constantly bleed when brushing or flossing, contact us. We can schedule a dental hygiene appointment to improve your oral health.
About Dr. Joseph Salvaggio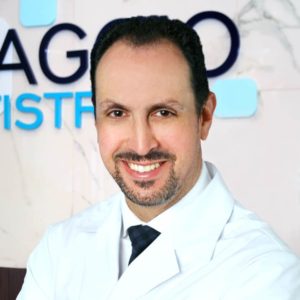 Located in Brampton, Ontario Dr. Joseph Salvaggio has been practicing general, cosmetic, and implant dentistry for over 20 years. He enjoys interacting with his patients and helping to restore their oral health for better overall health as well. Meeting new patients, interacting and educating them is one of Dr. Salvaggio's biggest joys. We encourage you to read our reviews or call us with any dental questions you have. We look forward to speaking with you and meeting you soon.