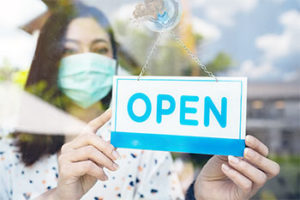 Following the province of Ontario's COVID-19 modified Step 2 lockdown announcement on Monday, January 3rd, 2022, we want to remind our patients that we are still open and ready to serve you as an essential service.
Rest assured that our office meets or exceeds current COVID-19 recommended safety protocols. All of our dental treatment rooms are equipped with medical-grade HEPA air filtration systems, which eliminate harmful bacteria and viruses from the air. Our office also screens all patients and performs temperature checks before treatment is performed. All high-contact surfaces are wiped down frequently with sterilizing wipes to maintain a clean environment for our patients and team.
Avoiding dental treatment or putting off dental treatment, especially if you are in pain or notice any abnormalities, will likely result in more pain and costlier treatment. It is vital to address dental concerns early and to monitor your oral health for any changes to avoid lengthy treatment times and more invasive treatment options.
Don't hesitate to get in touch with us today to schedule your visit or to ask any questions. We look forward to speaking with you and seeing you soon.