Many of us take pride and follow various health tips to care for our body, but how about our smile? Follow these tips for a healthier mouth and smile.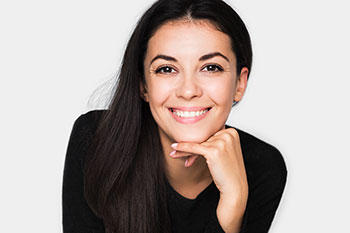 Use an Electric Toothbrush – Studies have shown that electric toothbrushes work more efficiently and are easier to use than manual brushes. They are better at plaque removal and prevent gingivitis and gum disease. 
Clean Between Your Teeth – Brushing alone does not remove plaque from between the teeth. Be sure to use floss or interdental brushes to remove the plaque from tooth contacts. 
Get Regular Dental Check-Ups – See your dentist and dental hygienist regularly for routine assessments and cleanings. Your recommended interval may range from 3-9 months, depending on your individual needs. 
Use Fluoride Daily – Dental Fluoride is a common ingredient added to toothpaste and some mouthwash that helps fight against cavities. If you are particularly cavity prone, your dentist may recommend a professional, in-office fluoride treatment.
Check Your Tissues for Oral Cancer – Your dentist and dental hygienist will check your tissue health each time you visit, but doing a routine assessment yourself is essential. Be on the lookout for any white or red lesion that doesn't heal within two weeks. 
Drink Plenty of Water – Staying hydrated ensures that your mouth produces enough saliva. It also helps wash away food particles and prevent cavities. 
Reduce Your Sugar Intake – We all know that sugar causes cavities. There are hidden sugars in many foods and ingredients, including dairy products, salad dressings and processed foods. Be sure to reduce your daily sugar intake, and drink water after consuming any sugars. 
Eat a Balanced Diet – There are various vitamins and nutrients that help contribute to a healthy mouth, including calcium, iron and vitamin B. Insufficient nutrition can lead to gum disease, tooth decay and mouth sores. 
Cut Back on Alcohol – Regular consumption of alcohol is a risk factor for oral cancer. Drink alcohol only in moderation, and be sure to select an alcohol-free mouthwash. 
Quit Tobacco Products – Smoking and smokeless tobacco products such as "chew" are risk factors for oral and other cancers. Try your best to cut back on tobacco products entirely. 
Reduce Acidic Foods – Acidic foods lead to enamel erosion, which is thinning of the enamel over time. Acidic foods, such as lemons, limes and soda, are lower in pH. 
Wear a Night Guard for Clenching – If you clench your teeth at night, it is vital to wear a night guard to protect your teeth from wear. There are several different types of night guards, all helping to alleviate tooth-on-tooth pressure. 
Wear a Sports Guard for Contact Sports – If you play contact sports, wearing a sports guard will prevent tooth trauma. Contact sports are any sport with a risk of injury from another person or an object. 
Don't Bite Your Nails – Biting your nails can cause tooth chips and wear on the front teeth, which can be sensitive and require restoration. 
Avoid Aggressive Brushing – Brushing too aggressively leads to gum recession, sensitivity, and the possible need for gum grafting. 
Don't Put Off Getting Cavities Fixed – If you have a cavity, waiting to have it resorted will allow the cavity to grow, potentially leading to an infection and a more costly fix. 
Chew Xylitol Gum – Xylitol is a sugar substitute and helps to reduce cavity-causing oral bacteria. 
If you have any questions about ways to keep your mouth and smile healthy, we encourage you to contact us today to schedule an appointment.