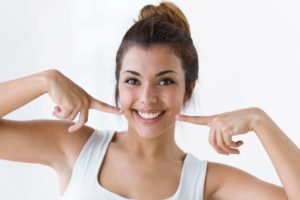 Even though many people do not look forward to going to the dentist, having a dental cleaning is something that most patients want. We all love that fresh, clean mouth feeling right after a dental cleaning. Wouldn't it be great to keep that feeling between dental visits? Follow these tips to keep your smile healthy until your next dental appointment.
Keep Flossing
Flossing is vital to ensure that your gums stay healthy and firm. When flossing is not done regularly, or adequately, gum disease occurs. Gum disease results in gums that are red, swollen and bleed easily. During a dental cleaning, your dental hygienist removes all the plaque build-up in the mouth that irritates the gums. Most patients only experience bleeding during a dental cleaning if they do not floss regularly, or adequately. Flossing at least once a day along with regular brushing reduces the chance of developing gum disease. Flossing after every meal is ideal. However, if you can only floss once a day, floss before you go to bed at night. Flossing before going to bed removes all the left-over food from your mouth before you sleep. If you are unsure how to floss properly, ask your dental professional for help.
Brush Using The Proper Technique
Like flossing, brushing is effective with the use of the correct technique. When it comes to using a manual toothbrush, there are a couple of methods used. The rolling stroke is a common toothbrushing technique that is easy to follow. Learn more about the rolling stroke technique here.
When you are using an electric toothbrush, however, the technique differs. Because the electric toothbrush is performing a lot of the brushing action with the bristles, your primary job is to guide the brush and apply the correct amount of pressure to the teeth.
Ensure that you are brushing for at least two minutes daily. However, if you require more than two minutes to clean all areas of your mouth properly, spend the appropriate amount of time to do it right
Avoid Foods That Stain Teeth
During your cleaning, some of the surface stains from teeth are removed. However, heavy staining often will require more dental visits. By avoiding foods that stain teeth, you will reduce the amount of surface stains. Examples of foods that stain teeth include red wine, tea, coffee, etc. As well, you can rinse your mouth after consumption of these foods to wash away some of the residue. Smoking cigarettes or cigars daily adds heavy staining to teeth in a short amount of time. Ask your dental professional for resources to help you quit smoking.
A massive build-up of surface stains on teeth makes for a rough texture. Plaque in the mouth easily sticks to uneven surfaces, so reducing stain makes it harder for plaque to stick to teeth.
Use Special Cleaning Aids If Recommended
While a brushing and flossing routine works for most people, others need specialized cleaning aids. If your dental professional recommends the use of interdental brushes, proxabrushes, floss threaders, etc., be sure to use them. The use of a tongue cleaner is one tool that makes a big difference when used correctly.
Follow these tips to keep your mouth feeling fresh and healthy, and you can enjoy that super clean feeling between dental visits. If it has been a while since your last dental cleaning, contact us to schedule your appointment now.
About Dr. Joseph Salvaggio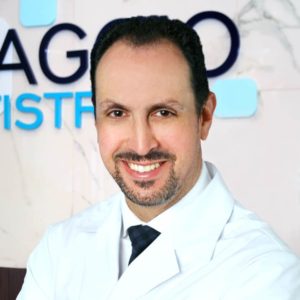 Located in Brampton, Ontario Dr. Joseph Salvaggio has been practicing general, cosmetic, and implant dentistry for over 20 years. He enjoys interacting with his patients and helping to restore their oral health for better overall health as well. Meeting new patients, interacting and educating them is one of Dr. Salvaggio's biggest joys. We encourage you to read our reviews or call us with any dental questions you have. We look forward to speaking with you and meeting you soon.