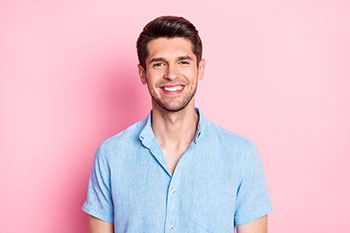 Several methods of tooth whitening/ bleaching are available to you, each varying in price and results. Listed below are several whitening options available with their pros and cons.  
Toothpaste/ Mouthwash 
By far, the most inexpensive method of tooth whitening, whitening toothpaste and mouthwash are available to purchase at most drug stores. Whitening toothpaste uses a slightly abrasive agent to help scrub surface stains off. At the same time, whitening mouthwash contains a low dose of a whitening agent to help improve the internal shade of the teeth. If you are looking for subtle changes or you aren't sure what kind of whitening you are interested in, this is an excellent place to start. 
OTC Whitening Strips 
This whitening option is a step up from toothpaste/mouthwash and has a slightly higher price tag. Whitening strips are premade strips containing a whitening agent meant to be applied to the teeth for a certain amount of time (which will be specified in the instructions on the box.) The downfall to over-the-counter whitening strips is that they are not custom to your mouth/teeth, so the whitening agent may irritate your gum tissue, and the whitening agent may not have even access to every tooth surface. 
Custom-Made Whitening Trays 
Custom whitening trays are made in a dental office and offer a custom fit for your teeth and mouth. Dental impressions will be taken of your teeth, then upper and lower trays will be fabricated based on the impressions. You will be sent home with instructions on how to use and wear the whitening trays. Make sure to follow instructions. The only drawback to custom-made whitening trays is that they are more time-intensive than in-office teeth whitening.  
In-Office Teeth Whitening 
In-office whitening is considered the most favourable option, generally providing the best results in the shortest time frame. In-office teeth whitening entails a whitening agent being applied to the teeth in an hour to an hour and a half appointment and typically uses a UV light to speed up the action of the whitening agent. Whitening trays will usually be provided at the end of the appointment to touch up the shade in the future. 
It is important to use a sensitivity toothpaste two weeks before and two weeks after any whitening treatment, and whitening can sometimes make the teeth more sensitive. This is due to the whitening agent travelling through the enamel's microscopic tubules to lighten the shade of the teeth. Make sure to follow the instructions for use for any whitening products. 
If you believe you are a candidate for whitening or have any questions about it, we encourage you to contact us today to schedule an appointment.