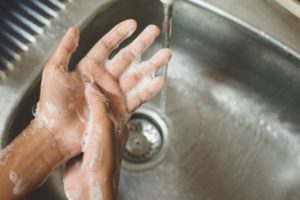 With the recent COVID-19 outbreak, it seems like businesses are closing left and right. Restaurants are only open for delivery or takeout and many non-essential companies have closed down. But how do these new practices affect your dentist? As it turns out, the Royal College of Dental Surgeons of Ontario (RCDSO) has put out a special order regarding what dentists should do during this pandemic. Continue reading to learn what it is, and how you can recognize and stop the spread of the novel coronavirus.
How Does the Pandemic Affect Your Dentist's Office?
The RCDSO has released a recommendation that all elective and non-essential dental procedures be postponed until the spread of the virus has been contained. Basically, your dentist's office will only be open for emergency appointments. So, what exactly does that mean? Here are some examples of situations that warrant calling your emergency dentist:
Knocked-out tooth
Broken tooth
Severe bleeding from the mouth
Infection or swelling in the mouth, especially if accompanied by a fever
Serious toothache that lasts several days
Lost filling or crown
For any other dental injuries, like a broken jaw or swelling that hinders your ability to breathe, you'll want to head to your local emergency room instead of the dentist. Those problems need immediate medical attention, much like the coronavirus.
How Do You Know If You Have the Coronavirus?
While symptoms can vary drastically from person to person, there are a few signs that you should watch out for, including:
High fever
Dry cough
Shortness of breath
Persistent pain or pressure in the chest
Some patients have reported other symptoms, like inability to taste. For this reason, anytime you experience something abnormal that you think may be coronavirus, call your doctor right away.
How Can You Prevent the Spread of the Virus?
The biggest buzzword of the moment is "social distancing," and for good reason. By staying at least six feet away from other people at all times, you can avoid catching the virus from others' respiratory droplets (produced when coughing or sneezing). It's also a good idea to stay home unless you absolutely have to leave.
Personal hygiene is now more important than ever. While hand sanitizer kills a majority of germs, it's not quite as effective as washing your hands. Make sure to rinse your hands off for at least 20 seconds. That's about the same length as the chorus of your favorite pop songs. Sing your favorite tune to yourself as you wash your hands to help keep your hands clean and germ-free.
Elective and non-essential dental procedures have been postponed for the time being because of the pandemic. In the meantime, however, you can still receive emergency treatment if need be. Finally, don't forget to practice personal hygiene to help curtail the spread of the virus.
About the Author
Dr. Joseph Salvaggio has been a dentist in Brampton, ON for more than 13 years. He is a 1998 graduate of the University of Toronto Faculty of Dentistry. If you call his office with a dental emergency, his friendly and helpful team will do everything in their power to see you that same day. If you find yourself in an urgent dental situation, contact Salvaggio Dentistry at 289-569-0721.