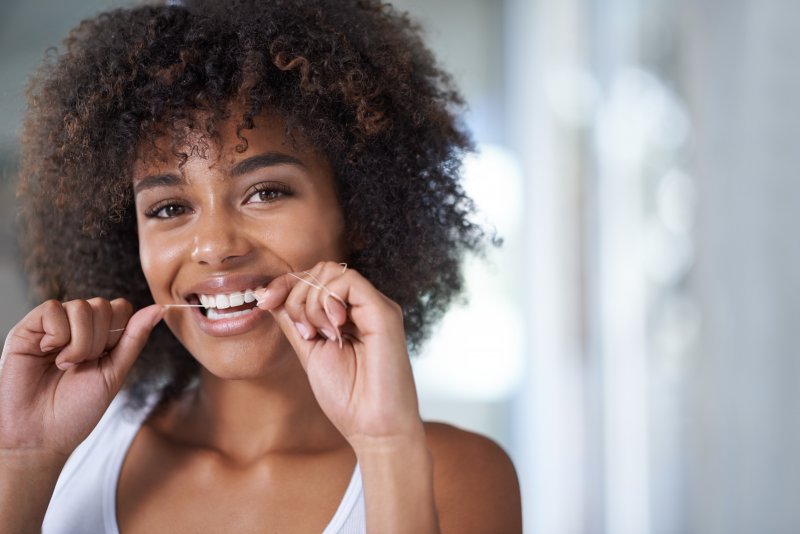 If you've recently gotten a bad report from your dentist or you've noticed your oral health starting to slip, the new year is a good time to commit to flossing. Flossing each day is one of the best ways to prevent tooth decay and gum disease. If you're trying to make a difference in the quality of your teeth, it's a great place to start.
That said, it's much easier to make a new years' resolution than to keep it. Starting something new is always difficult, but there are a few ways you can make forming a flossing habit easier.
Figure Out the Barriers
As you start the process of flossing each day, you're bound to notice that certain things are holding you back. After all, there's probably some reason that you aren't flossing already!
Once you've figured out why you're struggling, it'll be simple to address the problem. Here are some of the most common barriers to flossing daily, along with what you can do about them.
Too Tired at the End of the Day
When people start flossing their instinct is often to do it right before bed. However, handling your entire dental hygiene routine at the end of the night can be hard for some people. If you struggle with cleaning before bed, try doing it earlier. There isn't a "right" time to floss; you can do it in the morning, or even in the middle of the day if you find that easier.
Not a Fan of Floss
Some people find floss too finicky to use or aren't comfortable putting their fingers into their mouth. Fortunately, there are many ways to prevent plaque buildup between your teeth. Interdental brushes and water picks work just as well as traditional floss, and are significantly easier to use. Your dentist would be happy to recommend alternatives to floss.
Forgetting
People are busy, and it can be easy to let little things fall through the cracks. If you often find yourself forgetting to floss, try using an app, timer, or calendar reminder to keep you on track. If you'd prefer, sticky notes work just as well. Finally, it can be a little easier to remember if you keep your floss somewhere you can see it, ideally in a place that you're likely to pass by at the time you'd usually use it.
Flossing is an aspect of dental hygiene that is incredibly important but often neglected. Once you start doing it regularly, you'll be surprised how good it feels not to have plaque between your teeth. It's definitely a new year's resolution worth keeping.
About Our Practice
At Salvaggio Dentistry, we know that every patient is different. We have designed our practice to be able to foster great oral health in everyone we meet. We're open late and have flexible hours, so no matter how busy you are we'll be able to make time for you. We're also a multilingual practice, and we're happy to welcome French, Italian, Urdu, and Punjabi patients in their native language. If you have any questions about how to take care of your teeth in the new year, we can be reached at our website or by phone at (289) 569-0721.