Reduce/Eliminate a Soother and Thumb Sucking Habit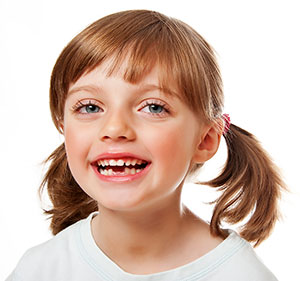 Both a soother and finger or thumb sucking both cause suction and put pressure on the jaw, which is fragile while still growing. These habits can both cause the palate to rise and the upper jaw to become narrow, causing issues with the bite and the way the teeth close together. Often these habits at an early age can lead to the need for braces later on. Try to remove the soother around two years old and stop the finger/thumb sucking habit as soon as you notice it.
Reducing/ Eliminating Bottle
A bottle with milk can lead to cavities because milk contains natural sugars. Try to make sure to brush your baby's teeth after each bottle and never put them to bed with a bottle of milk (or anything but water.) If they fall asleep with a bottle, the milk may pool in their mouth, exposing their teeth to sugars for longer. Try to reduce or eliminate the bottle as soon as you can.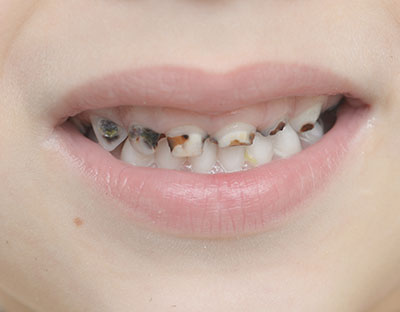 Brushing and Flossing
Before any teeth erupt in your baby's mouth, use a damp cloth to clean their gums after milk and before bed. As soon as a tooth erupts, it is time to begin using a toothbrush. Brush your child's teeth at least twice a day and start using fluoride toothpaste around three years old. Start flossing your child's teeth around four years old or whenever there are teeth that are touching. Ask your dentist or dental hygienist about which teeth in your child's mouth touch, and make sure to be flossing those. Help your child with brushing and flossing until around the age of 7-8, to reduce the risk of cavities.
Fluoride
Fluoride is an essential component of maintaining a healthy mouth, especially for a child. During the young years, when teeth are still forming, they can be especially susceptible to cavities if not treated. Fluoride is an ingredient that is added into toothpaste and mouthwash that helps to strengthen the outer structure of the teeth, called enamel, to prevent cavities. Alternatively, Xylitol can be used instead of or in addition to fluoride. Xylitol reduces the number of cavity-causing bacteria in the mouth, and it can be found in toothpaste, mouthwash, gum and even candies.
Regular Dental Cleanings/ Check-ups
It is essential to maintain regular dental check-ups and cleanings with your child's dentist and dental hygienist. At these appointments, your child's teeth and gums will be checked and assessed for health, their teeth will be cleaned, and brushing and flossing will be reviewed.
If you have any questions about keeping your child's teeth healthy, we encourage you to contact us today to schedule an appointment.