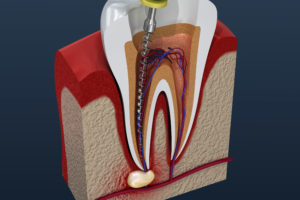 Endodontic retreatment is the secondary treatment of a tooth that has already undergone root canal treatment. Root canal treatment is performed when a tooth becomes infected or inflamed. A tooth becomes inflamed or infected due to injury, cracking, chipping or dental decay.
When is Retreatment Required?
In most cases of root canal cases, the first treatment is successful, and the underlying issue with the affected tooth is resolved. Endodontic retreatment is needed in cases where pain, infection or inflammation is still present after having root canal treatment. It is always best to try and save a natural tooth instead of extracting it. A tooth that has undergone root canal treatment or retreatment can last for years or even for a lifetime. Advances in dentistry allow dental professionals to perform many successful root canal procedures. Like any other medical procedure, there are no guarantees, however.
What to expect during Retreatment
During retreatment, the affected tooth is reopened to access the root canal filling material from the first root canal treatment. In cases where a variety of restorative materials were used, the post and core material and crown must be disassembled. These items are removed to allow the dentist to gain access to the root canal or root canals of the tooth.
Once the canal filling material is removed, the canals are carefully cleaned and inspected. This step is performed to look for additional root canals that may have been missed the during the first treatment. During this step, the tooth is also inspected for any unusual anatomy that may require treatment.
After cleaning the root canals, they are refilled, and a temporary filling is placed in the tooth. A new crown is sometimes placed on the same day of the retreatment if the dental office offers same day dental crown service.
If you still experience pain or discomfort on a tooth that has had previous root canal treatment, don't ignore it. Let your dentist know about the issue. They will be able to provide retreatment of that tooth or refer you to an endodontist who will be able to help.
About Dr. Joseph Salvaggio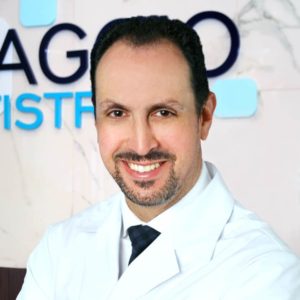 Located in Brampton, Ontario Dr. Joseph Salvaggio has been practicing general, cosmetic, and implant dentistry for over 20 years. He enjoys interacting with his patients and helping to restore their oral health for better overall health as well. Meeting new patients, interacting and educating them is one of Dr. Salvaggio's biggest joys. We encourage you to read our reviews or call us with any dental questions you have. We look forward to speaking with you and meeting you soon.