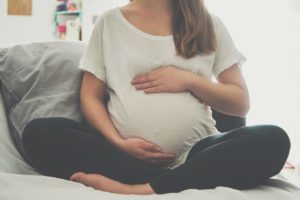 We all know that pregnancy brings a variety of changes to the body. What is not commonly known, are the changes that occur in the mouth, that can affect dental health. These changes to dental health, often require changes in dental treatment plans as well.
Which Changes Should I Expect?
Pregnancy gingivitis is a term used to describe some of the changes that occur in the mouth, during pregnancy. Swollen, tender and red gums, along with increased sensitivity are common while pregnant. There is also a risk of increased bleeding from the gums due to gum disease. Some women may avoid brushing for periods of time or brush too lightly due to these symptoms. This can lead to additional plaque buildup, which causes gum disease or gingivitis. Many of these symptoms are due to hormonal changes that occur with pregnancy.
Another thing to be aware of during pregnancy is how morning sickness can affect your teeth. Strong stomach acids pass through our mouths when we vomit, and these acids are extremely corrosive to our teeth. If not cleaned properly, these acids can damage teeth enamel and cause noticeable decay. Make sure to thoroughly rinse out your mouth, immediately after experiencing morning sickness, and before brushing and flossing.
Pregnancy tumours are another change that may be present during the second trimester of pregnancy. These are non-cancerous growths of the gum that are red in appearance. They usually disappear after childbirth. Your dentist can also remove them if they do not go away after childbirth.
How Can Oral Health Affect Pregnancy?
Uncontrolled dental health problems such as gingivitis can lead to premature births and babies born with a low birth weight. The bacteria present in the mother's mouth can make its way to the bloodstream and then to the womb, where it can affect the developing baby.
What Can You Do About It?
The best way to prevent these issues is to make sure that you are flossing and brushing your teeth at least twice each day with a soft toothbrush and fluoridated toothpaste. It is also important to continue seeing your dentist for dental checkups, to monitor your oral health. Let your dentist know if you are pregnant during your dental visit, so they can tailor their treatment to suit your needs.
Is Visiting The Dentist Safe While Pregnant?
Yes, as long as you let your dental professionals know that you are pregnant. Even though modern digital x-rays produce such a low level of radiation, your dentist will avoid them, unless there is an immediate need to do so. Your dental professionals will only provide treatment that is safe, any other treatment will be postponed until after birth. Your dentist will only prescribe medications that are safe during pregnancy as well.
It is essential to care for yourself and your health as well, while you are pregnant. Ensure that you see all of your healthcare providers regularly for monitoring of your health, including your dental team.
About Dr. Joseph Salvaggio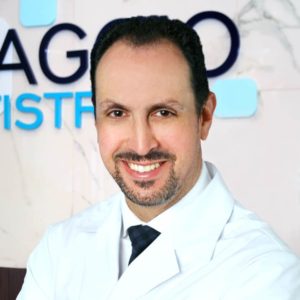 Located in Brampton, Ontario Dr. Joseph Salvaggio has been practicing general, cosmetic, and implant dentistry for over 20 years. He enjoys interacting with his patients and helping to restore their oral health for better overall health as well. Meeting new patients, interacting and educating them is one of Dr. Salvaggio's biggest joys. We encourage you to read our reviews or call us with any dental questions you have. We look forward to speaking with you and meeting you soon.