Brush Your Teeth Twice a Day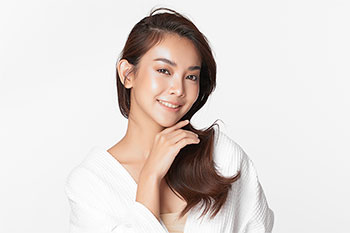 It is vital to brush your teeth at least twice a day, in the morning and before bed. You can use a manual or an electric toothbrush. Brushing your teeth helps remove bacteria from tooth and gum surfaces that can lead to cavities and gum disease.
Floss Your Teeth Every Day
Just like tooth brushing, flossing is used to remove bacteria from your teeth and gums that cause cavities and gum disease. The difference between brushing and flossing is that dental floss reaches the in-between tooth surfaces that a toothbrush can't access. Make sure to slip the floss below your gum line to remove the most plaque.
Use a CDA Approved Mouthwash
A mouthwash approved by the Canadian or American Dental Association helps to reduce your overall oral bacteria. Mouthwash helps to prevent and reduce gum inflammation.
Use Products Containing Fluoride
Fluoride is found in most toothpaste and some mouthwash. Fluoride is an active ingredient used to prevent cavities and to halt the growth of existing cavities. Dental fluoride benefits teeth by strengthening the enamel, or outer layer of the teeth.
Visit Your Dentist and Dental Hygienist Routinely
It is vital to maintain routine visits with your dentist and dental hygienist. Your teeth and gums will be professionally cleaned during these visits, and your oral health will be assessed.
Reduce Your Sugar Intake
Try reducing your consumption of retentive sugary foods such as candy and granola bars. If you consume something sweet, try to brush your teeth or rinse your mouth with water after. A diet with adequate vitamins and minerals is an essential part of maintaining healthy teeth and gums.
Wear Your Mouth Guard
If you play contact sports, it is vital to wear a sports guard to prevent tooth and jaw trauma. Contact sports or any sport where there is a risk of injury from an object or another person. If you wear a night guard for clenching/ grinding, it is essential to wear your night guard every night to prevent tooth on tooth trauma.
If you have any questions about ways to keep your mouth healthy or any concerns about the health of your teeth and gums, we encourage you to contact us today to schedule an appointment.