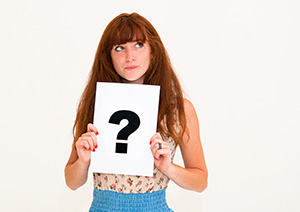 "Gum disease" is an umbrella term that encompasses all conditions related to the gums. Gum disease begins with gingivitis and escalates to periodontitis.
What is Gingivitis?
Gingivitis is an inflammation of the gum tissues around the teeth, usually caused by bacteria accumulation.
Symptoms of Gingivitis: Red and inflamed gums, puffy gums, gums that bleed easily, sore or sensitive gums, bad breath
Prevention of Gingivitis: Regular dental cleanings and checkups, regular brushing/ flossing/ mouthwash at home
If left untreated, gingivitis can worsen and turn into periodontitis.
What is Periodontitis?
Periodontitis is inflammation of the bone, ligament, and supporting structures of the teeth, usually caused by bacteria accumulation and time.
Symptoms of Periodontitis: Red and inflamed gums, gum recession, periodontal pockets, tooth mobility and even tooth loss
Prevention of Periodontitis: Deep cleaning (usually with anesthetic,) antibacterial mouth rinses, possible pocket reduction surgery, flap surgery or gum grafting
Periodontal Pockets
These are spaces that are created between the tooth and the gum tissue that are generally not visible on inspection. In health, there is always a band of gums that are not attached to the teeth that measure 1mm-3mm. This measurement is from the top of the gums to where they connect to the teeth. When the bone recedes away due to periodontitis, this unconnected tissue will deepen because the bone is no longer at the proper height. This will create deep pockets between the teeth and the gums where bacteria can accumulate and worsen the problem.
Periodontal pockets are checked and assessed by measuring them every year. A small tool called a periodontal probe is inserted between the gum and tooth to see how many millimetres down the probe will reach. Measurements are taken for each tooth. A referral will be made to a gum specialist if there are many measurements over 4mm or if the measurements appear to be worsening over time.
To prevent periodontal pockets and periodontitis, make sure to see your dentist and dental hygienist every 3-6 months for cleanings and checkups, brush at least twice a day and floss at least once a day.
If you have any questions about periodontal pockets or gum disease, we encourage you to contact us today to schedule an appointment.