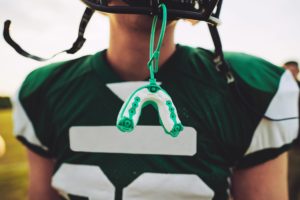 While playing sports is a great way to keep active, sports safety should be kept in mind. In addition to wearing protective gear to protect your body and head, you should also use a sports guard. A custom-made sports guard or mouth guard is necessary to ensure that you have complete protection.
When Are They Needed?
Any type of sport that includes physical contact or projectiles requires a custom-made sports guard. Any type of sport where there is a potential for physical contact should be played with a custom-made sports or mouth guard. Examples of sports where a mouth guard is needed include hockey, basketball, football, volleyball, etc.
How To Choose?
When it comes to choosing a sports guard, custom-made is always the best option. A generic mouth guard offers minimal protection when playing sports due to its fit. Generic mouth guards offer a universal fit which cannot reasonably suit both a small and large mouth. There is also a risk of generic mouth guards becoming loose or falling out. A custom-made sports guard is uniquely fitted to your mouth and bite to offer a snug fit.
How Do I Get One?
A dental professional such as a dental or dental hygienist can create custom-made sports guards. The first step is a visit to your dental office to have a dental impression taken. The dental impression captures your tooth's shape and your bite. The impression is used to create a mouth guard that results in an accurate fit. An accurate fit ensures that any damaging forces to the mouth and teeth are evenly distributed. It only takes a couple of days to make a custom-made sports guard so remember to schedule an appointment with your dentist before the sports season starts to make sure you are fully protected.
About Dr. Joseph Salvaggio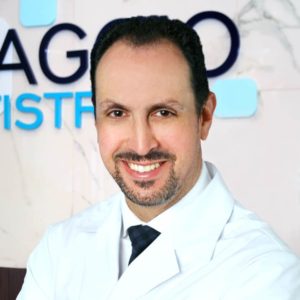 Located in Brampton, Ontario Dr. Joseph Salvaggio has been practicing general, cosmetic, and implant dentistry for over 20 years. He enjoys interacting with his patients and helping to restore their oral health for better overall health as well. Meeting new patients, interacting and educating them is one of Dr. Salvaggio's biggest joys. We encourage you to read our reviews or call us with any dental questions you have. We look forward to speaking with you and meeting you soon.